When will BSNL 4G service start?
Government telecom company Bharat Sanchar Nigam Limited (BSNL) will not be entrusted to private hands. Apart from this, 4G services of BSNL will start in 18-24 months. The Central Government gave this information in Parliament on Wednesday, 17 March. In response to a question in the Lok Sabha, Union Minister of State Sanjay Dhotre gave this information in a written reply. BSNL had on 1 January 2021 sought an Expression of Interest (EOI) for pre-registration / proof of concept (POC) from Indian companies to participate in the upcoming 4G tender. The revival plan of BSNL was approved by the central government in 2019, two years ago. The scheme under this includes the administrative allocation of spectrum for 4G services through budget allocation to the telecom company.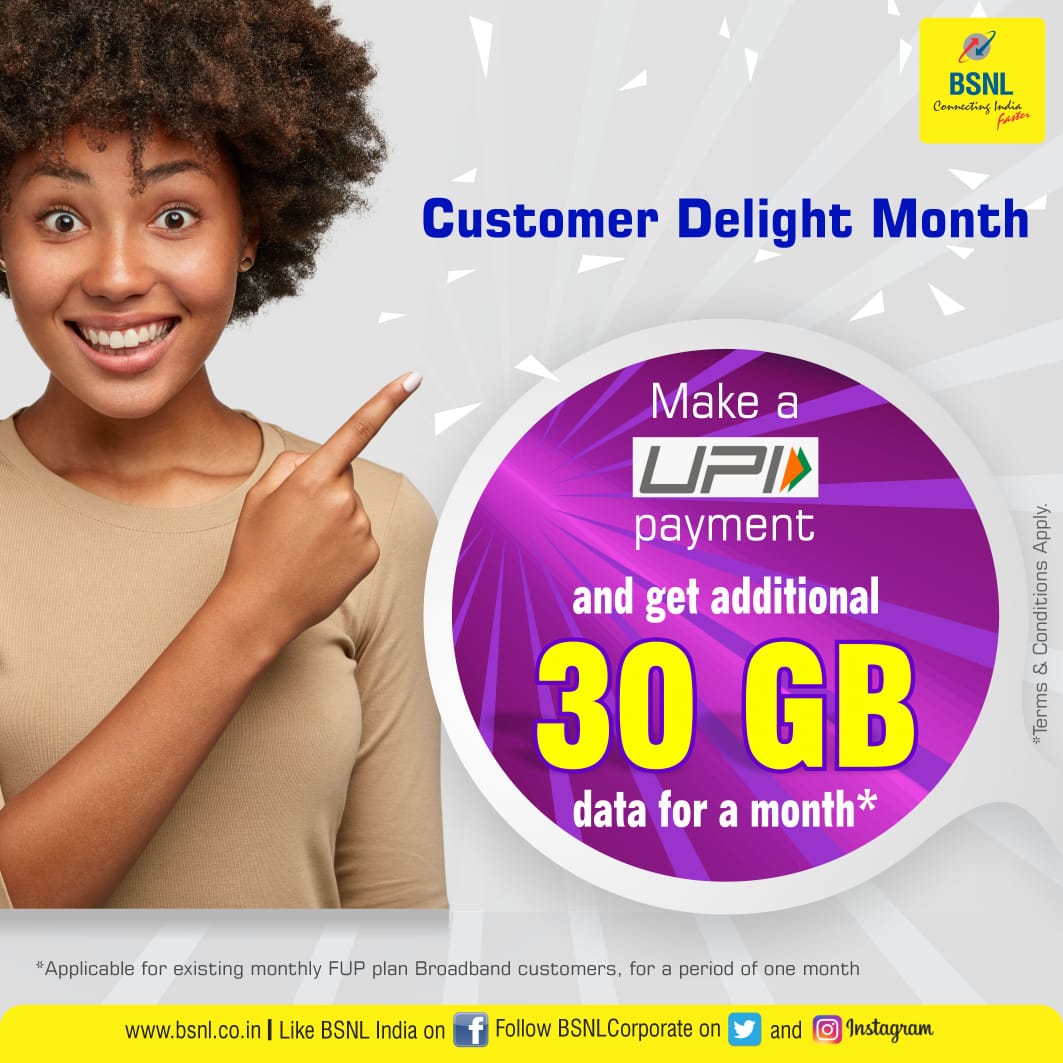 No plans to make laws for Internet shutdown BSNL 4G
In response to another question, Dhotre replied that the Department of Telecommunications has no plans to enact any law to regulate Internet shutdowns in the country. The Department of Telecommunications in August 2017 notified the Temporary Suspension of Telecom Services. (Public Emergency or Public Safety) Rules, 2017 for Internet shutdown process in the country under the Indian Telegraph Act, which was amended on 10 November 2020 through the Gazette I went. Notification. I went.
This amendment has been sent to the secretaries / administrators of all states and union territories as the Supreme Court had directed that the order to terminate telecom services should be based on the principle of equality and should not be imposed for longer than necessary. Needed.
Union Minister of State for Education. Highlighting the importance of the role of the Internet for financial transactions, business, etc., there can be no denying that social media platforms are used on the Internet, using terrorist or non-social elements as nefarious and non-social. It can also be done to spread social elements. Violence and harm to social harmony.
Telecom companies decide to continue 2G services
The Union Minister of State has denied this possibility on the question of abolishing 2G when 5G arrives. He said that telecom companies which have been given licenses across the country are providing cellular services with 2G, 3G and 4G technology. It depends on the telecom companies through which technology they want to serve their customers. Currently, voice and data services are being provided to customers through 2G, 3G and 4G technology and their combination.
BSNL is preparing to bring its 4G service at a time when other companies are working on 5G technology. Government telecom company BSNL is going to upgrade its 2G and 3G network to 4G. The company has also made a plan to woo customers with this plan and has announced to give them free service.
According to the report of Telecom Talk, BSNL is upgrading its 2G / 3G SIM card to 4G SIM card for free. BSNL brought this offer on 1 April.
Apart from this, the company is offering 4G SIM card free to new customers joining BSNL. The condition is that it is only for those who are recharging more than 100.
This offer of BSNL is available for all circles. You can give your old 2G or 3G SIM at any store and get a new 4G SIM card.
BSNL is taking help of companies like Samsung, ZTE, Nokia and Ericsson to expand 4G network. The company plans to upgrade 50,000 towers to 4G soon.
BSNL is giving free broadband internet
BSNL recently announced that it was offering 5 GB of internet free of cost. But this offer is only for those existing landline customers.
Talking about the benefits being received in this plan, 5 GB data is available everyday in BSNL's Work @ Home Broadband plan, whose data speed is 10 Mbps. Internet speed decreases to 1Mbps after the end of every day limit. A free email ID is available in this plan which is equipped with 1 GB of storage. This will not require any monthly deposit nor will any installation fee be required.
BSNL is offering free Amazon Prime subscription
BSNL is offering free subscription of Amazon Prime to its postpaid plan users. Postpaid users of BSNL can avail a free subscription of Rs 999 on plans ranging from Rs 399 to Rs 1525. This offer includes postpaid plans of 399, 401, 499, 525, 725, 798, 799, 1125 and 1525 rupees. Apart from this, it is available in select circles with plans of Rs 499 and Rs 798 in the service. These circles include Karnataka, Andhra Pradesh and Telangana.
BSNL 4G: Advanced Rental Option Found
Recently, BSNL has also given advanced rental option to postpaid users. In this, BSNL postpaid users will have to choose a plan for 11 months and in return the company will give them 12 months of service. Similarly, if you choose a plan for 21 months, then users will be given 24 months of service. With the postpaid plan, Amazon Prime is getting a subscription for two years in advance rental option. Apart from Prime, BSNL is also offering Eros Now users with some prepaid plans. At the same time, some broadband plans come with Hotstar subscriptions.

PREPAID OFFERS
STV 187-Unlimited Local/STD/roaming calls (including MTNL Mumbai & Delhi) + Unlimited DATA with speed reduced to 80Kbps after 2GB/Day + 100 SMS/day + PRBT. Validity- 28 days.
STV 319-Unlimited free voice calls in home and national roaming including MTNL roaming area of Delhi and Mumbai. validity 75 days.
STV 398-Unlimited Local/STD/roaming calls (Including MTNL Mumbai & Delhi). Unlimited Data without any speed restriction. 100 SMS/day. Validity 30 days.
PLAN-485-Unlimited Local/STD/roaming calls (Excluding Mumbai & Delhi). Unlimited DATA with speed reduced to 40 Kbps after 1.5GB Data/day. 100 SMS/day. Validity 90 days.
Plan 1999-Unlimited Local/STD/roaming calls (Including MTNL Mumbai & Delhi). Unlimited DATA with speed reduced to 80 Kbps after 2GB/day. 100 SMS/day. Free PRBT with unlimited song change option+ Lokdhum content (60 days) + EROS NOW Entertainment service(365 days).Validity 365 days.