Whatsapp Web is a desktop version of Whatsapp Messenger. Which was Launched on January 21-2015 for android, blackberry, and window phone users only? But later also launched it for ios and Nokia users. Earlier WhatsApp only worked on mobile phones but after seeing the problems of users. After updated for the desktop. you can also Whatsapp Web Download and install it in your PC.

Now you can also operate your WhatsApp Messenger on your computer and laptop. That one a new feature of WhatsApp which has been made to use WhatsApp Messenger on Browser.
There is no need to download the app. users can send and receive messages directly from their browser. In WhatsAppWeb, just once Pairing has to be done from your phone. After that, it works automatically.
WhatsApp web is also free like WhatsApp Messanger.
How To use WhatsApp Web in Your PC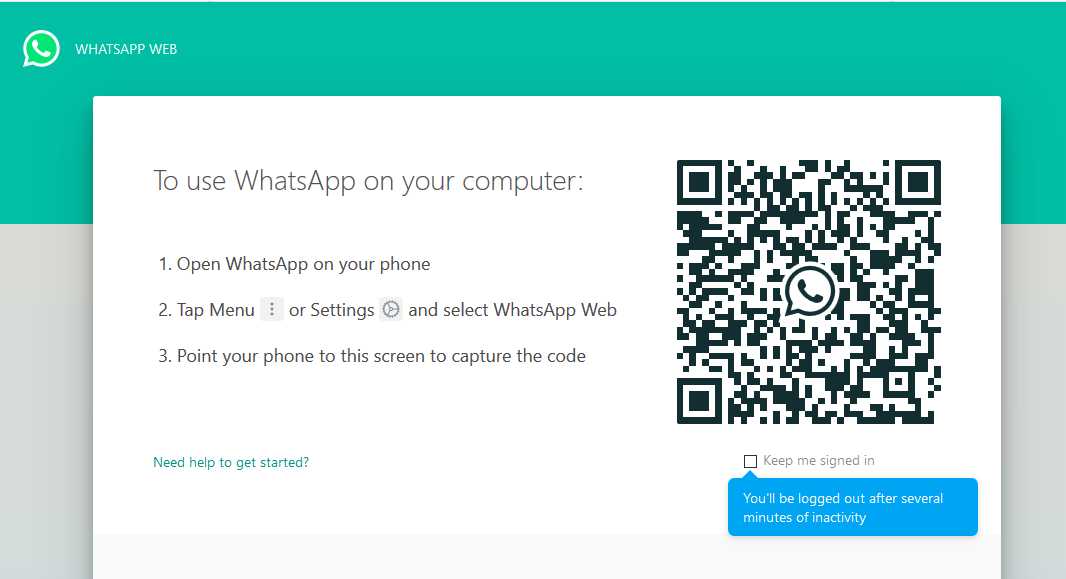 If you start using WhatsApp Web, you must have a mobile phone with a Rear Camera. and an internet connection in it. So, first of all, go to Web Browser on your laptop or PC

Type https://web.whatsapp.com which will open the main window of Whatsapp Web
Step-1 First open WhatsApp in your mobile and in the top corner you will see 3 dots Menu ፧ Option will appear, which will open this window on clicking.

Step-2 By clicking on these dots, you will directly see WhatsApp Web.

Step-3 As soon as you click on WhatsApp Web Scan, there will be an option to scan WhatsApp QR code on your mobile screen.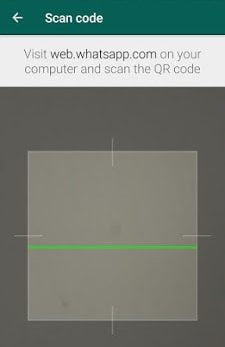 Step 4: Now you have to open the Internet Browser on your laptop or desktop and type in https://web.whatsapp.com which will cause the QR code to highlight on the screen.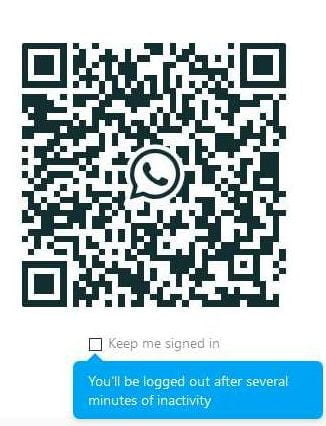 As soon as you scan the QR code, your WhatsApp Messanger will open on your browser. So that you can enjoy your WhatsApp Messanger on your desktop or laptop.
What is Whatsapp Web qr code scan
On behalf of Whatsapp, users have been given the facility to operate WhatsApp web Messanger in computers and laptops. In which, taking special care of their user's security and privacy. The option of QR code is given which is different for every user. So no one can access that account. To scan QR CODE, first of all, open your WhatsApp messenger application on your mobile.
And in it, you have to click ⋮ dots Menu next to the search option, from which a window will open in front of you from which you have to click on the Whastapp Web option. Which will open the window of QR CODE Scanner as soon you click on it. Go to laptop or pc open your web browser and type. web.whatsapp.com
Through which a QR CODE will appear in the web browser which has to be scanned with the QR CODE Scanner in your mobile. So that your WhatsApp web will open in your pc or laptop.
WhatsApp For Web Download
Yes, you can now download Whatsapp web on your desktop, this option is available for both Mac and Window Pc, in which Windows 8 Must have an operating system or above.
It is available for both 32 and 64 bit operating system. To download WhatsApp, check this link for Download shown in the picture.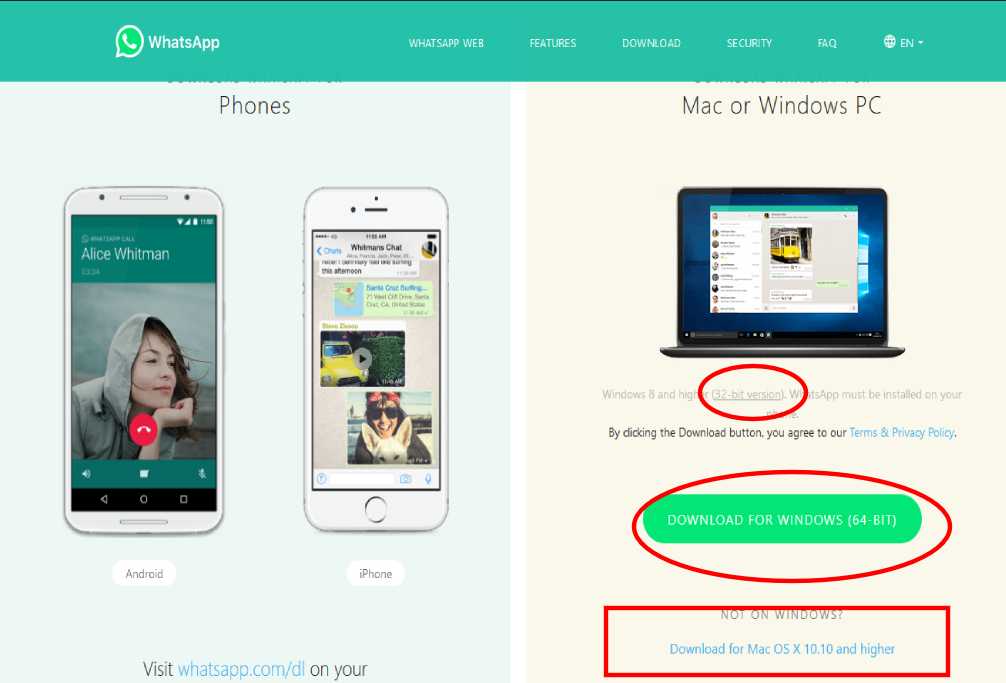 Now asked the version to be supported. So that you can select the version of your system. By clicking on the selected version your Whatsapp Web download will start. The time to download depends on your internet speed.