Install Chrome Remote Desktop Application
Open Google Chrome
Type Google Remote desktop in search bar.
Select the first link.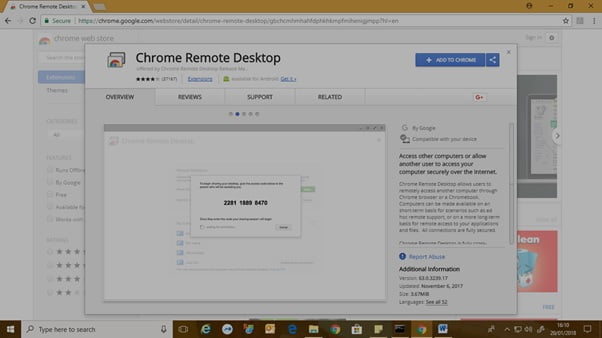 Click on Add app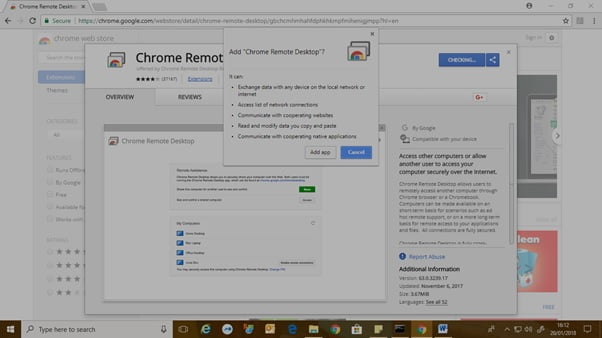 App will be installed automatically and come under the apps option.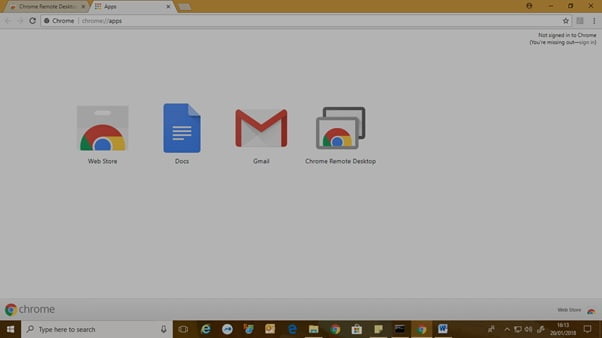 Now enter the email id which you want to use for access the client system.
For example – xyz@gmail.com
Once you add the id and password chrome remote desktop option will be automatically launch.
Two options will be come remote assistance or my computer.
Select my computer option and click Get started.
Once u click on Get started option all the registered system will be shown under the bar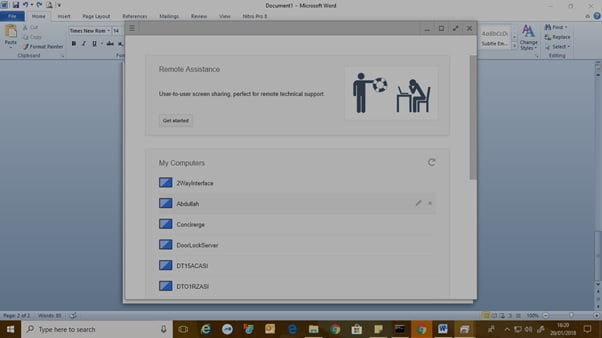 Now if you want to access any system you can easily access by selecting the computer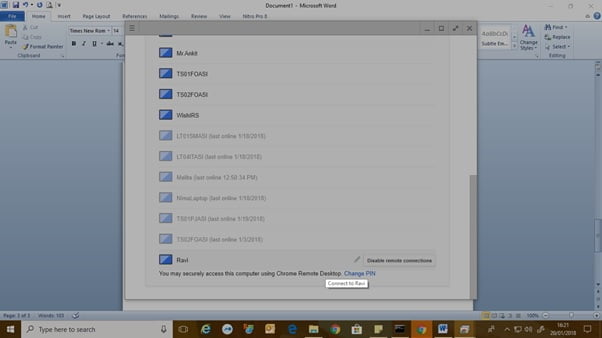 In this screenshot my system is already added but if you want to add any Clint system follow the same processor on new system with the same id then click on enable remote connection option
Application will automatically installed one msi file run that msi file and put the pin Number. now your Chrome Remote Desktop Application install done.
That's it Clint system is added and ready to access from anywhere.