If you've been using the Windows operating system for some time you may have noticed that Windows isn't entirely free of bugs. In addition, the risk of security is extremely high in Windows as compared to different desktop-based operating system.
Because the risk of security with Windows is very high Security implementation is among the top priorities for Windows OS. There are a lot available free Antivirus software that can be downloaded to users of the Windows operating system, such as Avast, AVG, Kaspersky and many more.
Of all the available options, Avast free version seems to be the most effective. Avast is a most popular security tools available for Windows that can identify and block malware, viruses such as spyware, ransomware and the phishing. In addition, Avast free antivirus uses advanced analytics to prevent threats before they harm you.
Registry files form the basis of every system! They are the most important files in Windows OS. They are the files on Windows OS that form system configurations and are utilized to store crucial information such as setting up the program, file extensions as well as desktop settings as well as other vital details.
What are Registry Files?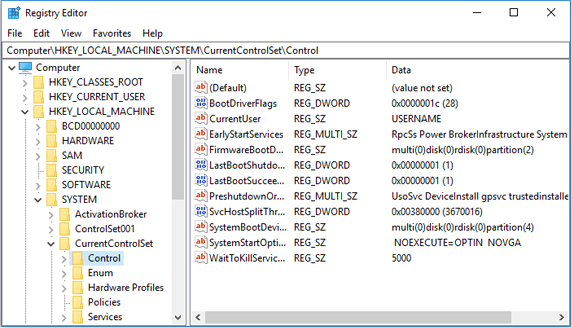 It is possible to consider Registry Files as the database that holds information, settings preferences, user profiles and other crucial values used to run the OS. So, any minor modification to the registry file may result in a device being unable to function or create serious problems.
What are Broken Registry Items?
If you install or run any new program or application to your computer, registry files are updated each time in a background. When you remove any application or program on your laptop or computer there's a pile of damaged registry entries in the directory of your system. Broken registry entries can result in crashes on your system, errors or pop-ups that are annoying, among other annoying issues. In rare instances that registry entries are damaged, they could occupy a significant amount of space on your device's databases.
Avast Antivirus lets you repair these registry errors to remove all the outdated, inactive entries which are no longer needed in your device.
Let's begin and discover how to repair Avast Broken Registry items on Windows 10.
How to Fix Avast Broken Registry Items?
To ensure that your computer isn't plagued by broken registry items It is possible to use this Avast Antivirus tool to clear the clutter.
You can utilize Avast Cleanup to use the Avast Cleanup feature to remove invalid registry entries, problematic registry files, and invalid entries. Avast Cleanup is a built-in registry cleaner which allows you to remove any registry item that is broken in only a couple of clicks.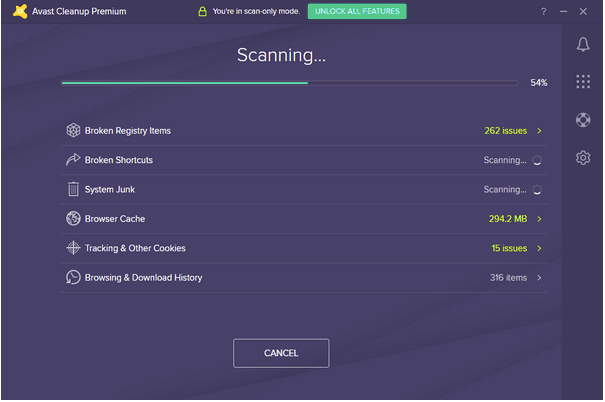 Here's what you have to do. Install Avast Antivirus Software. Launch Avast Antivirus Software on your Windows PC and run a quick scan. Go to the "Performance" tab and then choose "Cleanup Premium".
When the scanning process is complete, Avast will list down the registry entries that are broken as well as PC health issues junk programs, as well as other programs that are slowing your PC's performance were detected in your system.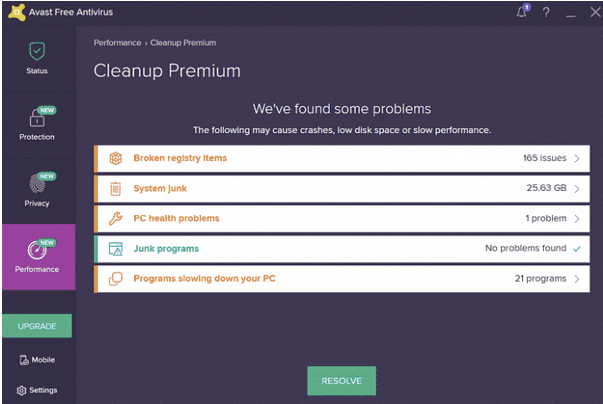 Click"Resolve." Click the "Resolve" button to get rid of any infected entries to ensure that your computer is clear of Avast damaged registry entries and other data that is not needed.
This Avast Cleanup built-in feature is created by security professionals that provides a safe method to deal with damaged and invalid registry entries. Avast Antivirus Suite can do an excellent job of fixing registry entries that are broken and provides a safe solution that won't affect the performance of your device.
Conclusion
Did this article help you? We hope you've learned to repair Avast damaged registry entries by making use of Avast's cleaning feature. Avast Cleanup offers a secure method of changing entry in the registry in a manner that doesn't impact the performance of your system.
Do you use another security tool for cleaning registry items that have been damaged? Please submit your suggestions in the comments area!