Hello friends, today, I can tell you to do with windows live mail download and also say to the configuration.
As I know, many people still use Windows Live Mail. But Microsoft closed its support on January 10, 2017, so we will download it from another website. So let's start.
Windows Live Mail Download And Installation
Open browser and download windows live mail essentials suite from cnet.com. After download finishes open that installer file. Dubble clicks on the installer file for installation.
Now I am installing in my windows 10 pc, and I need only windows live mail. So choose the second option. And uncheck other apps only select mail click install.
Your installation processes start. Please wait a few minutes because installation takes time. And it depends on your computer or laptop speed.
After successful installed your windows live mail.
How to Configure windows live mail in windows 10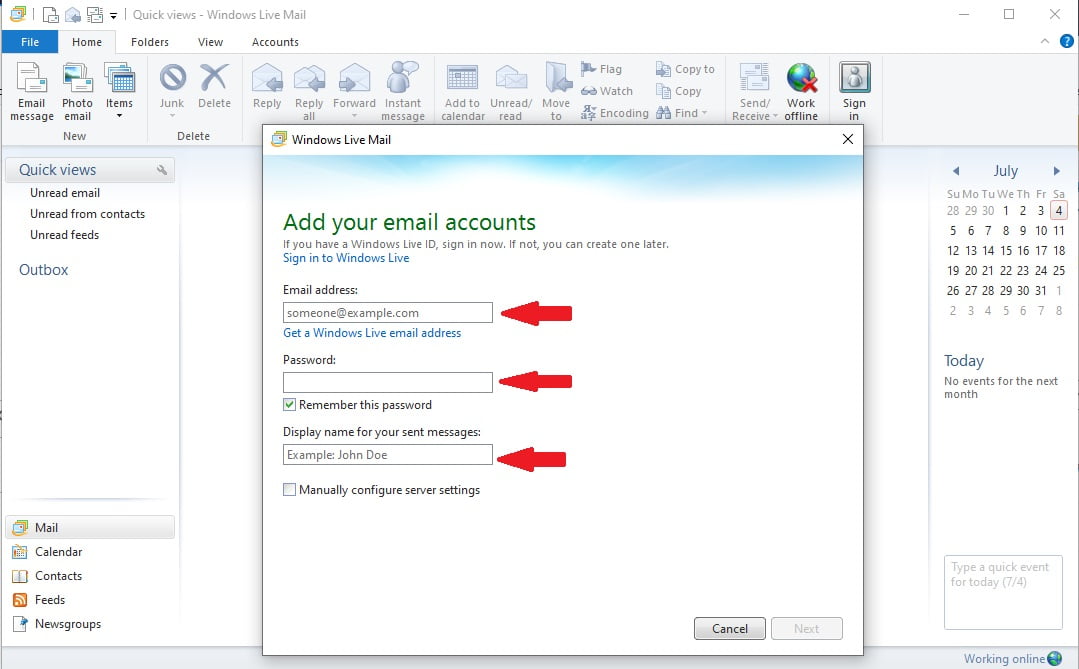 Open windows live mail add your Email address and password. Display name you can set any thing but make sure you have windows live id.
How to Configure Gmail in Windows Live Mail
First, open Gmail in your browser as normal. Open settings → Forwarding and POP/IMAP and Enable both services after click save.
Insert your Gmail id and password. Click next make a sure tick mark in manual server settings and also allow less-secure access for a third-party app is on in google.
So now I am configuring IMAP so I put all details IMAP server port no. If you configuring POP3 so please use the POP3 server and port details check the below link. After that click next now your windows live mail configured.