Windows 7 support is officially closed and free Windows 10 upgrade offer has also ended. But you can still from Windows 7 upgrade to Windows 10 free. So how to upgrade your computer or laptop to Windows 10.
The most important thing to remember is that Windows 7 upgrades to Windows 10 can erase your settings and apps. There is an option to keep your files and personal data, but due to the difference between Windows 10 and Windows 7, it is not always possible to keep all your existing applications. Make sure you have noted. Which apps you use so that you can get them quickly by downloading the installers again. Windows 8.1 can also the same way, but without erasing your apps and settings.
Windows 7 Support ends on 14 January 2020. Means that you will no longer receive updates on your Windows 7 laptop or computer. For this, you will have to upgrade to Windows 10 now. But for this, you have to buy Windows 10. But we will teach you Windows 7 Upgrade To Windows 10 Free.
Windows 7 Upgrade To Windows 10 Free
To upgrade from Windows 7 to Windows 10, follow the following steps.
1. Backup Your Important Files
Windows 7 and Windows 10 both have different operating systems. Therefore, in this process your data may be lose or some applications may be stop working or may be deleted. So do not forget make backup important files.
2. Download Media Creation Tool (Microsoft's official Tool)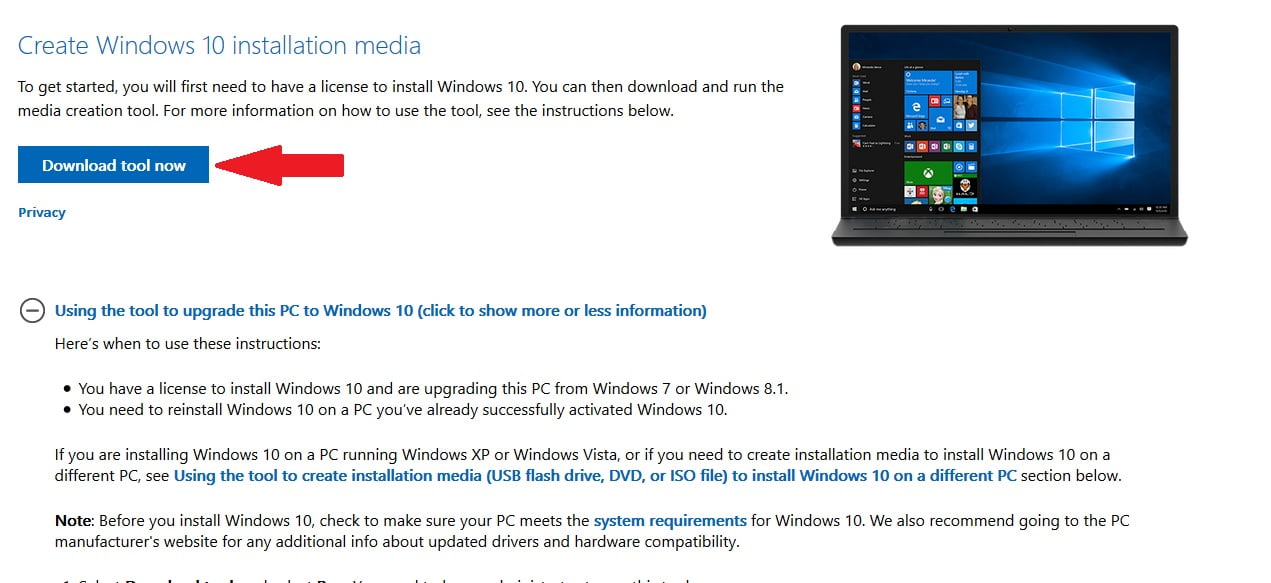 Download the Media Creation Tool from Microsoft's official website. For this, you can download the tool by going to Microsoft's Download Windows 10 page and clicking on Download Tool Now.
3. Download Windows 10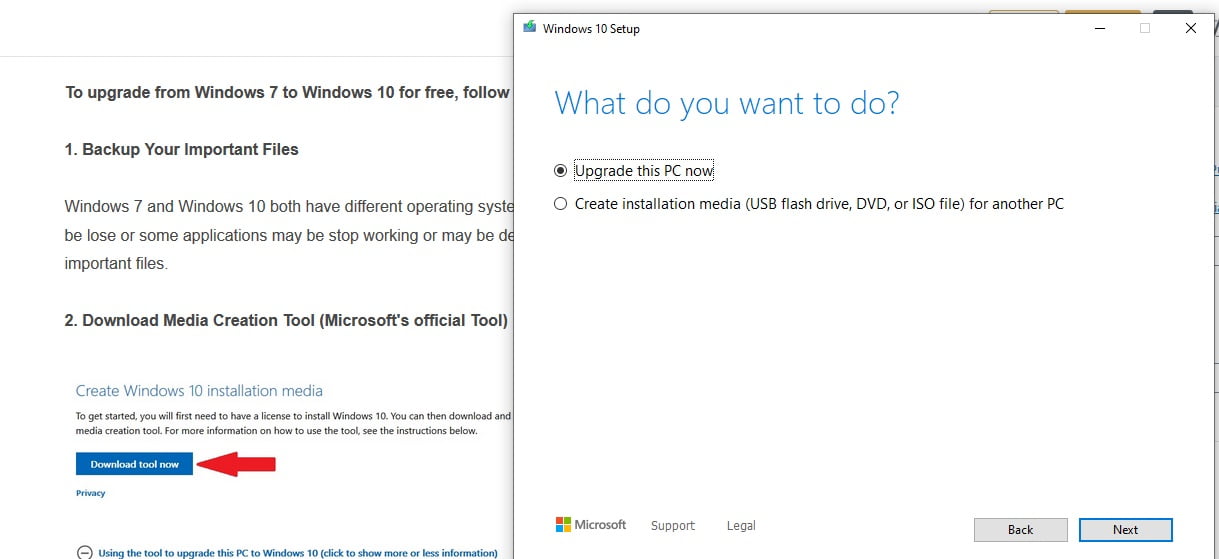 After downloading the Windows 10 Media Creation Tool, open it.
Accept service and conditions.
Click on Upgrade and click next to this PC now.
Now Windows 10 download will start on your PC. Because the download size is large, it will take time, so use a good internet connection.
4. Update and Activate Windows 10
After the installation process of Windows 10 is completed, go to Windows 10 Settings > Update & Security and update. This will activate Windows 10 with a digital licence.
In this way, you can upgrade your PC to Windows 10 for free in 4 steps.
Note: Before you install Windows 10, you should know whether your PC meets the system requirements for Windows 10.