Have you ever encountered the frustrating sight of a pixel gone bad on your computer screen? Whether it's a white screen, a black dot, or a bright pixel that's always on, these defects can be annoying and distracting. But fret not, as we explore White Screen Online, a website that provides a unique solution to this problem.
Introducing White Screen Online
White Screen Online provides a versatile platform with a handy white screen tool that serves multiple purposes. You can use this tool to check your monitor for dead pixels, utilize it as a light source, or even create a flipbook.
You can access this invaluable tool through this [link](insert link here). The flexibility of White Screen Online makes it a fantastic resource for anyone dealing with screen issues.
Online Tools for Testing Screens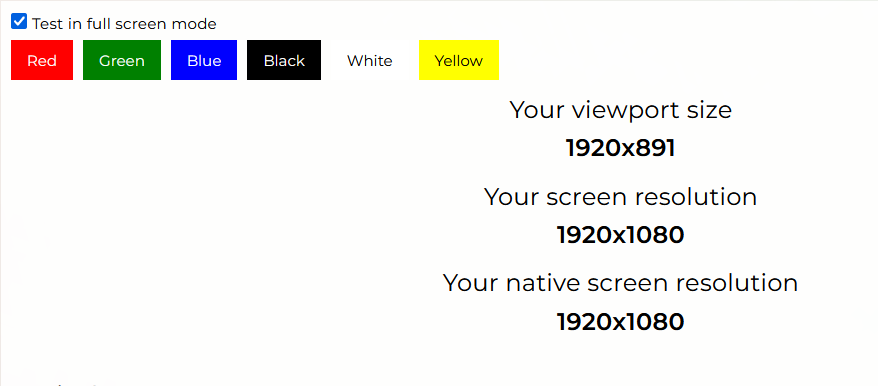 In addition to White Screen Online, there are other free online tools that can help you test your screen. Here are some notable ones:
LCD Test: This tool is designed to identify any issues with your display screen, including dead pixels or malfunctioning pixels. It presents a range of primary colors to help you pinpoint potential problems. You can access it through this Link
FreeToolOnline: This website offers a powerful tool that accurately detects your device's screen resolution and viewport size, essential information for optimizing your website for various devices. You can access it through Here
PassMark MonitorTest: This tool is tailored for investigating the quality and performance of computer monitors and LCD flat panel screens. It offers 35 test patterns, including touch screens and HDR, supporting all available resolutions and color depths. Find more information about this tool Link
Understanding Dead Pixels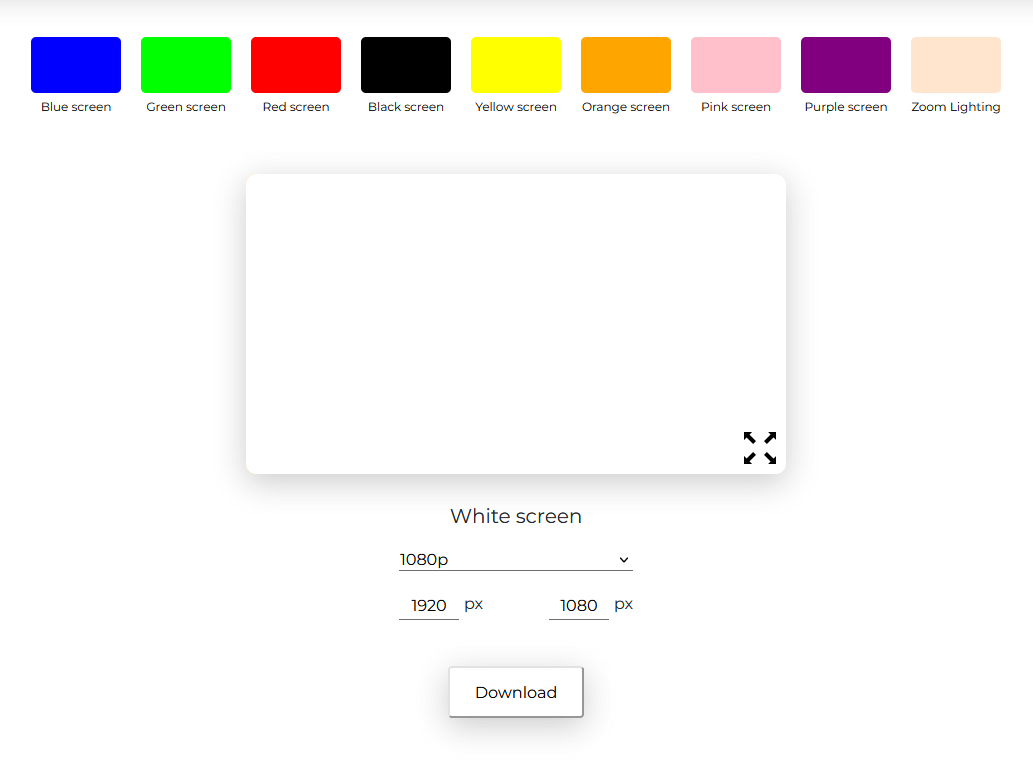 Dead pixels can be a source of frustration for many. They result from various factors, including manufacturing defects, physical damage, water damage, or simply age. There are different types of pixel defects, including stuck, hot, and dead pixels.
Stuck Pixels: These are among the most common defects and can often be fixed by trying a few methods.
Hot Pixels: These are always bright because the electrodes behind them allow all light to pass through.
Dead Pixels: Unfortunately, as a consumer, there's no direct way to fix a dead pixel, as it's typically a manufacturing defect or a transportation issue.
If you're experiencing pixel defects on your screen, understanding their type is crucial to finding a solution.
Fixing Dead Pixels

Fixing dead pixels can be challenging, but for stuck or hot pixels, there are methods you can try:
Preventing Future Pixel Defects
The best way to prevent pixel defects is to purchase screens from reputable sources that have quality control standards. Higher-end products are likely to have better quality screens. Avoid buying used displays unless necessary, as they may have unknown wear and tear.
In conclusion, White Screen Online is a valuable resource for screen testing and pixel issue solutions. Understanding the different types of pixel defects and having the right tools to address them can greatly enhance your computing experience. And remember, prevention is key, so choose your screens wisely.