How to setup a spectrum security suite. okay so let's start the first. download and install spectrum antivirus that you get free from your spectrum subscription to the Internet let's go do that so all you have to do is go to in any web browser open spectrum.net.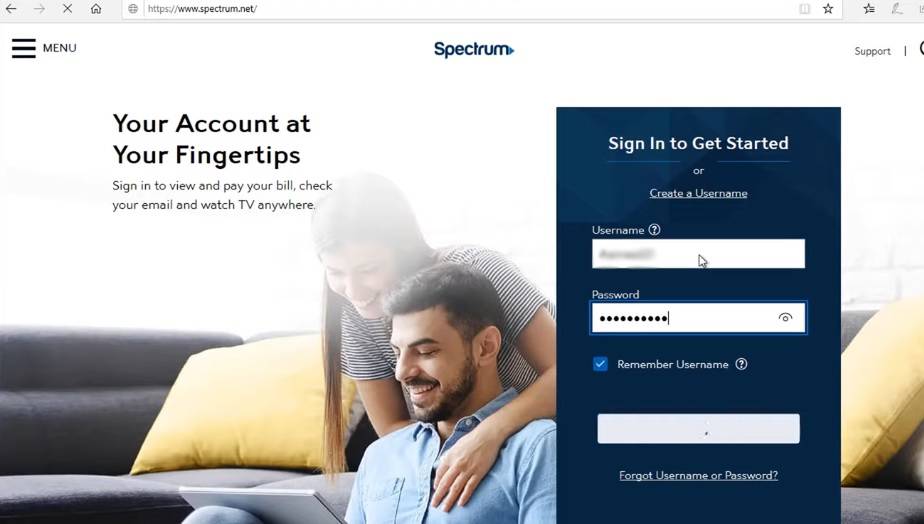 You have to do is just log in with your username and password.
Step-1 So there are three tabs icons, billing, service, and settings in this page all you have to do is just click services.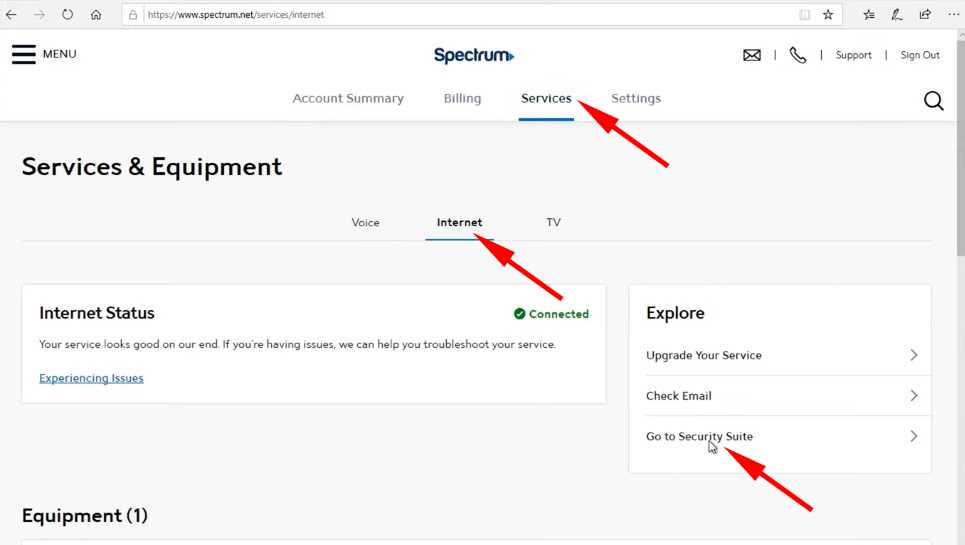 Step-2 After that click on the internet right here from services to the internet and then go to security suite. Click on security suite after that new page will open.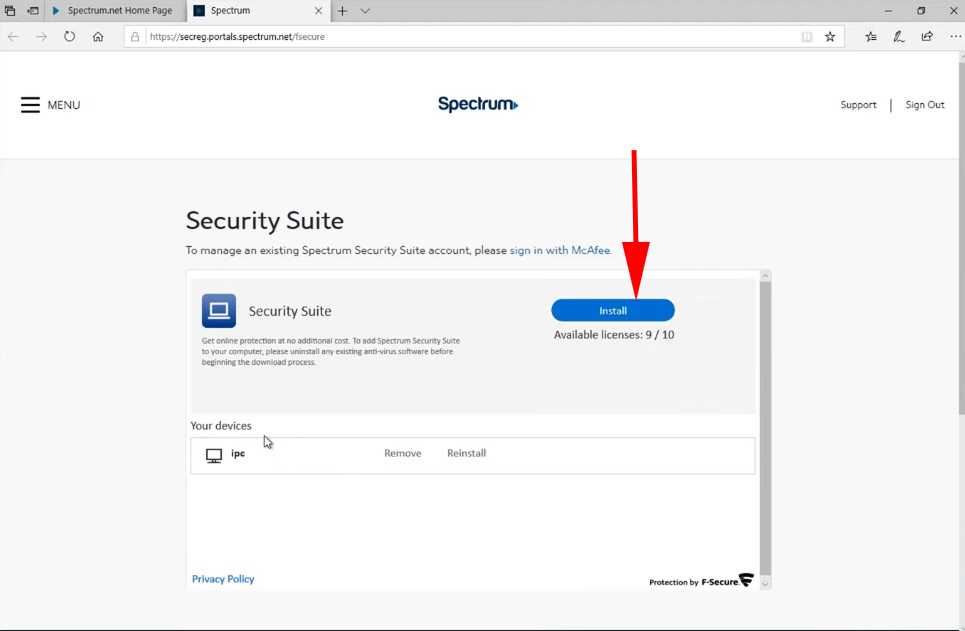 Step-3 You have to do just click that button blue button that says install. And it will ask you have a mac or windows.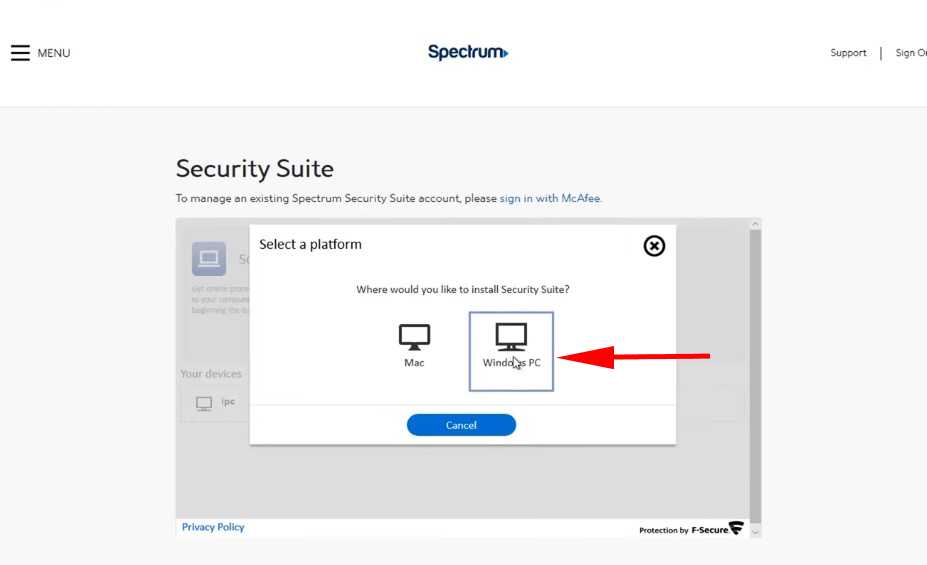 Step-4 I have Windows machine give it to us a name. windowsoffice365 VM click Next.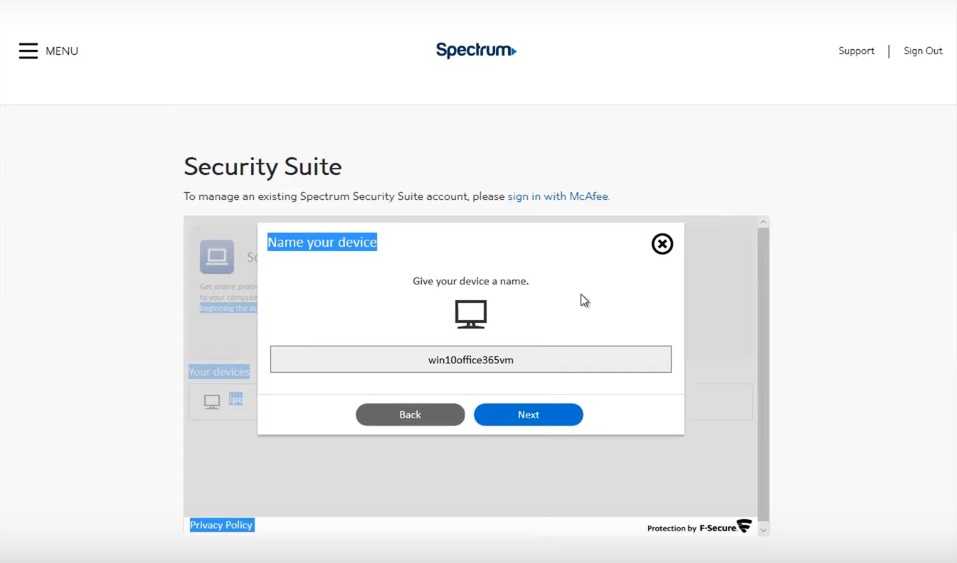 Step-5 Now download pop will apear. So i just click save in my local drive. Check below picture.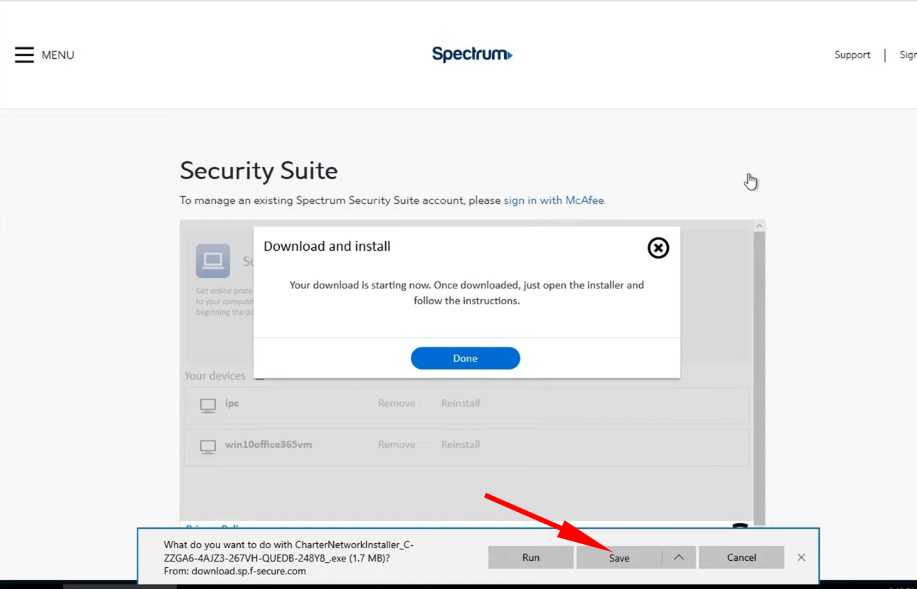 Step-6 After download completade open my local drive becuse i download in my local drive.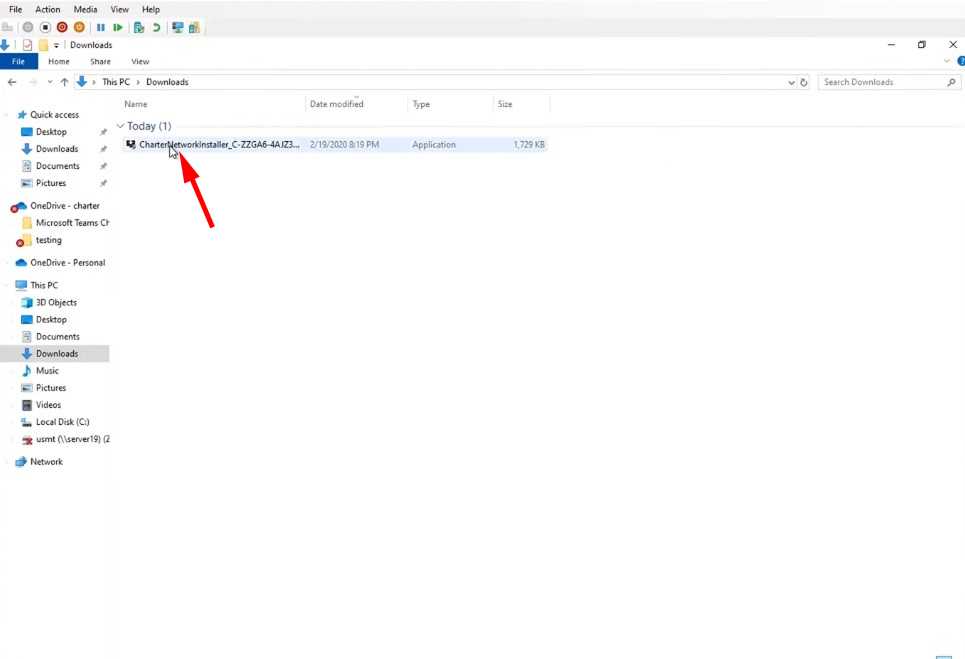 Step-7 So simple i open my download folder after that double click spectrum security suite installer file.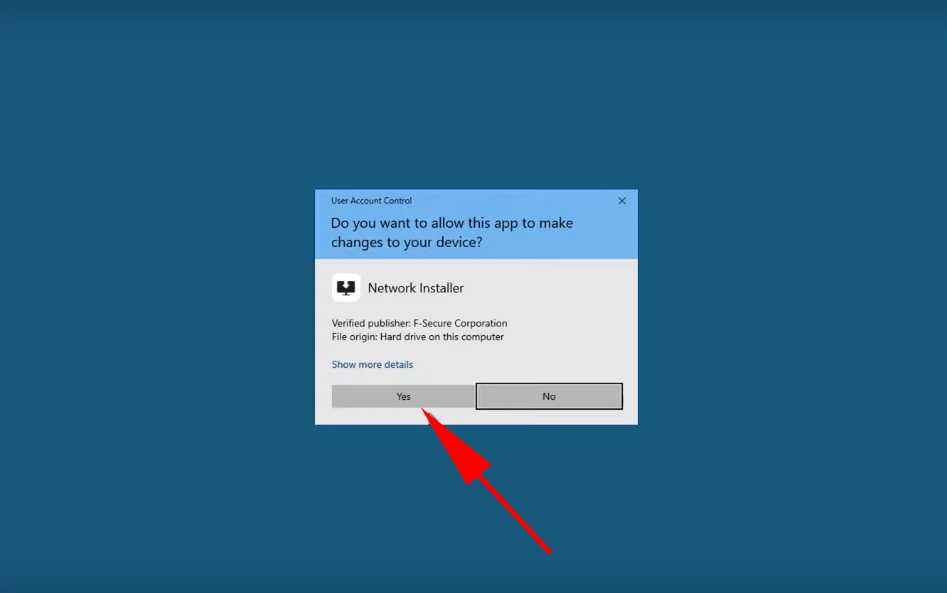 Step-8 Now you can see in picture asking permission so i click yes.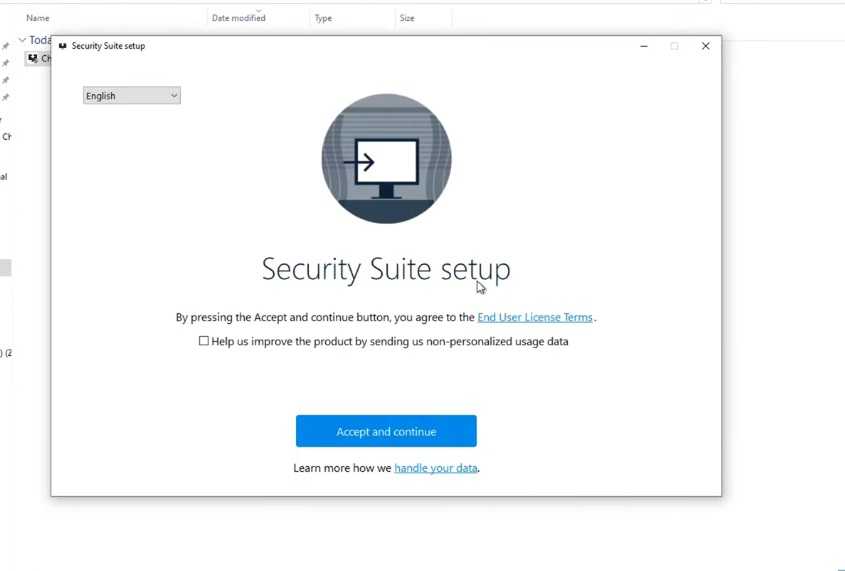 Step-9 Click accept and continue.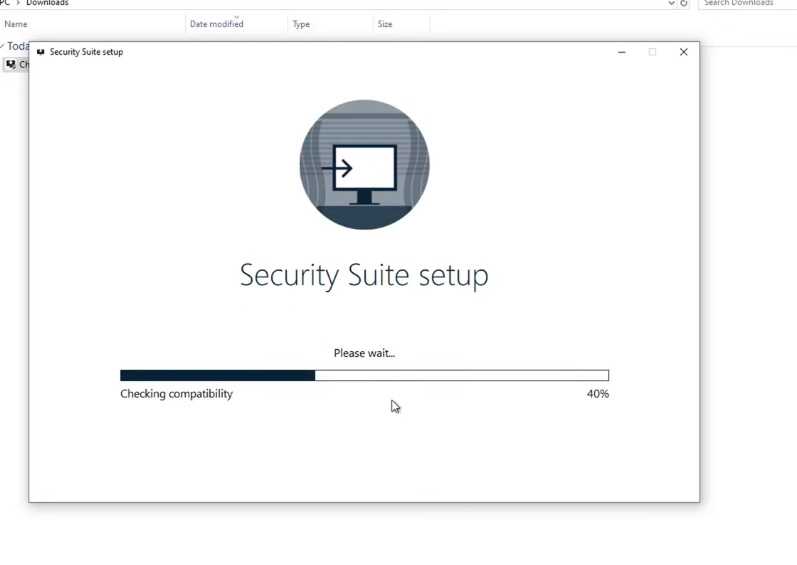 After that your installation is prossess please wait few mintues.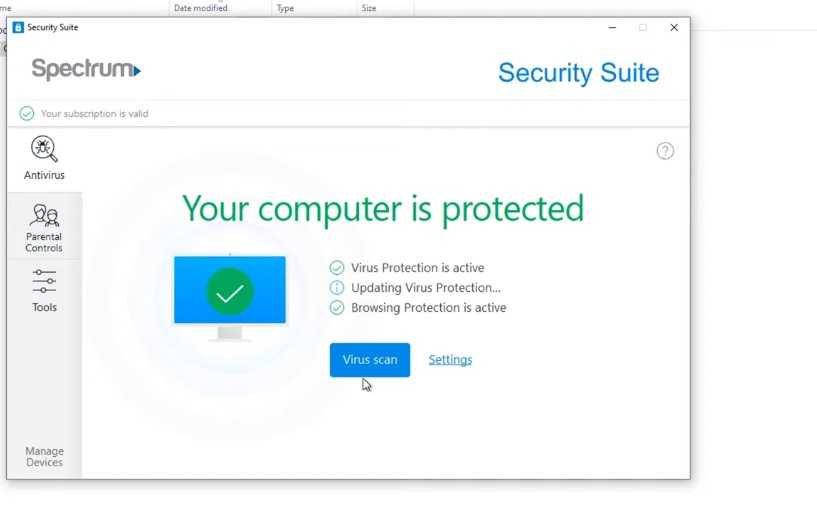 Now spectrum security suite installed.
Spectrum Security Suite: System Requirements
If You are installing Security Suite, verify that your Windows computer meets the following system requirements.
Processor
Intel Pentium 4
Two gigahertz (GHz) or higher
Memory
1 gigabyte (GB) RAM or more
Operating System
Windows 8 or 10
32 bit and 64 bit: All editions
Disk Space
Minimum 1.2 GB free hard drive space.
If you are facing any Please comment.