Wi-Fi and Wi-Fi router are very common terms. You must have heard and when you had to do work from home in Corona, then the colorful twinkling lights of this device must have been your lifeline. Now believe that you have not heard, then you need to watch that episode of Roadies once at your leisure, when Neha Dhupia was telling about Wi-Fi. What did you say? We are in love with this love of yours. Let us then explain what is Wi-Fi.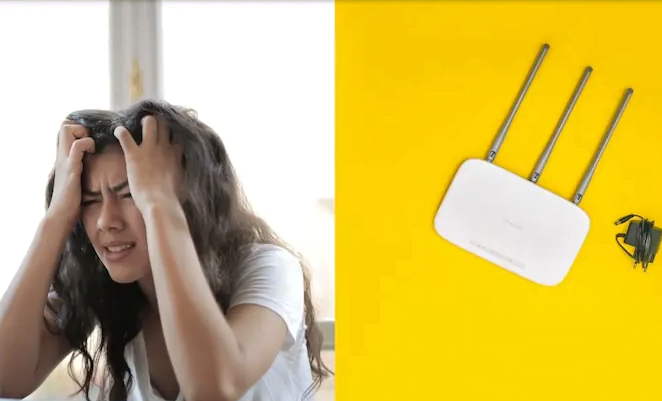 What is Wi-Fi?
If you say Wi-Fi, then wireless fidelity. Actually wireless fidelity is not even a name, it was just a name given by the marketing company because the real name of this technology is IEEE 802.11. Using it in colloquial language is really a trap. Imagine you go to an electronics shop and say that you give an IEEE 802.11 router, how does it feel, so short and sweet Wi-Fi. Here Shakespeare brother went a little wrong, because he said "what is in the name" but here everything is kept in the name itself.
The name of Wi-Fi has been known, now they also know what they do, sir. Wi-Fi actually spreads the internet signal to your home or office with the help of a router. This Wi-Fi router is connected to the modem of the Internet. Nowadays this modem has also started coming inside this Wi-Fi router, so just the internet wire and Wi-Fi router and signal spread all around but in a limited place, like home or office. The biggest advantage is that you get freedom from the hassle of wires and many people are able to run their devices with a simultaneous internet connection. Nowadays this technology has reached your smartphone where you can convert your phone into a Wi-Fi router by using personal hot spots.
Starlink Technology slow Wi-Fi
The flow of technology in Wi-Fi is becoming more and more like Tesla's Elon Musk is coming up with "Starlink" technology that will allow internet to run even in remote villages. Another news came a few days ago that such Wi-Fi routers are coming which will be able to give coverage up to a range of one kilometer.
Well this is technology, it is always advanced. But we are still two to four with one problem. That is because of the weak coverage of the Wi-Fi router. You install Wi-Fi thinking that you will watch the video 'Freedom has been given for 99 years' on ithelpsupport while taking a sip of tea in the balcony, but when you sit, YouTube starts spinning.
If you think mindfully that if we install some other powerful Wi-Fi router, then the service companies have not left its jugaad. Nowadays, any company, whether Airtel, Jio, Tata Sky or any local Internet service provider, all provide their pre-configured Wi-Fi router. What to do now to get the best speed and coverage. There are a few ways in which your problem can be solved to a great extent.
Fix slow Wi-Fi- Change Wi-Fi router position
Understand one thing that if the Wi-Fi router emits signal not on one side, but on all sides, then its position is near a wall, not above the door but in the middle of the house or office, then the matter will be made. In many houses you will see that the Wi-Fi router is placed above the main door of the house and the balcony or other rooms are far away from there. Many people even go a step ahead and put a key hanging box on top of it. In such a situation, got speed and coverage. Place the Wi-Fi router in a part of the home or office that is its center. That is, the signal can go all around equally.
Keep away from other devices
Nowadays Wi-Fi routers come with dual frequencies. 2.4 GHz and 5.0. Your smartphone or laptop runs on both frequencies, but Bluetooth devices and many other gadgets also use 2.4 GHz. Keep all these things away from the Wi-Fi router so that the frequency does not conflict.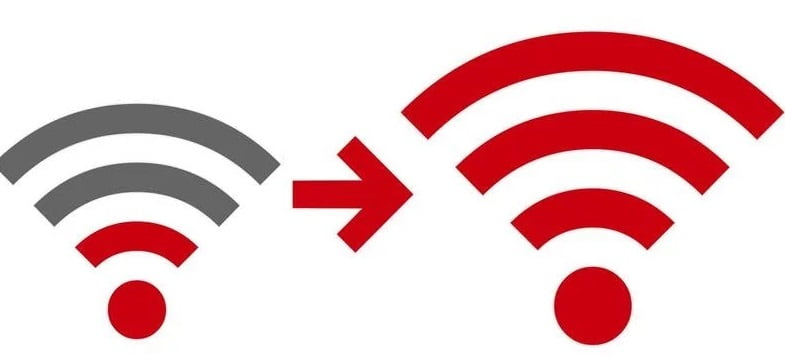 Distance from large equipment
Be it TV, fridge or microwave, means that any large electronic equipment that routes signals or whose surface is hot, has to be kept away from them. Meaning no compromise. In many homes, Wi-Fi routers are seen kept on the fridge like a box of pickles.
Change Wi-Fi router height -Fix slow Wi-Fi
Just as it is beneficial to keep it in the middle of the house, in the same way, the higher the height of the Wi-Fi router, the better coverage will be available. If you think that they could have been told with the position of the Wi-Fi router, then they are telling separately because in today's modern homes the height is slightly less. So if there is a jugaad, then mount the Wi-Fi router on a gram tree.
Keep away from reflections
Anything that can cause a signal to stop or return. Like a thick wall or a large mirror. Do not place a Wi-Fi router in front of or near it. It doesn't matter if you have a small fish tank, but a big fish tank is a problem. There is glass, as well as water, no less in blocking the signal.
Wi-Fi Signal Booster Fix slow Wi-Fi
Even after all this, it may happen that your problem remains. This may be due to the quality of the Wi-Fi router. Now the only solution for you is to get a Wi-Fi signal booster. Wi-Fi signal boosters are small plug and play devices that can increase speed and coverage.