The Samsung Galaxy S22 series is almost here, with a February 9 launch date now confirmed.
These are to be the successors to 2021's Samsung Galaxy S21, Galaxy S21 Plus and Galaxy S21 Ultra, but have also got the big boots of the Samsung Galaxy Note 21 to fill, with 2021's late-year flagship actually canceled, much to the chagrin of Samsung fans.
Samsung Galaxy S22 release date: Samsung has confirmed an Unpacked event for February 9. We don't yet have an official release date, but a leak points to February 25 for the S22 Ultra and March 11 for the other two models.
Samsung Galaxy S22 price: Pricing is uncertain, but for reference the Samsung Galaxy S21 started at $799 / £769 / AU$1,249. However, leaks suggest the prices might rise by around $100 for each model.
Design: The Samsung Galaxy S22 and Samsung Galaxy S22 Plus will probably look similar to their predecessors, with the S22 Ultra rumored to be getting a more angular design reminiscent of the Galaxy Note range. All three phones could have glass rears.
Colors: A leak suggests the Samsung Galaxy S22 and Galaxy S22 Plus may come in white, black, pink gold, and green shades, while the Samsung Galaxy S22 Ultra might come in black, white, green and dark red.
Display: The Samsung Galaxy S22 is rumored to have a 6.06-inch screen, the S22 Plus a 6.55-inch one, and the S22 Ultra a 6.81-inch one. All three models are expected to have a 120Hz refresh rate, but that's likely to be paired with a FHD+ resolution for the cheaper two and a QHD+ resolution for the Ultra.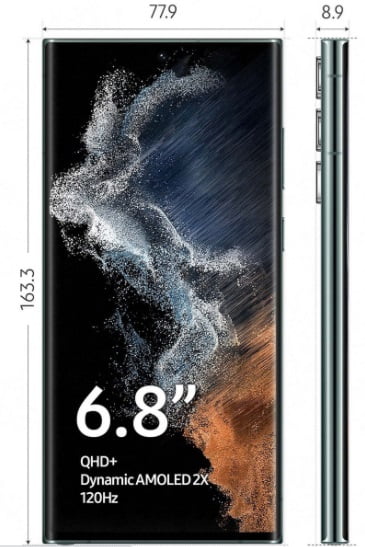 Camera: 50MP main, 12MP ultra-wide and 12MP telephoto cameras have been rumored for the S22 and S22 Plus. Things are less clear for the Ultra, but it may have a 108MP main snapper, a 12MP ultra-wide, and two 10MP telephotos.
Specs: Expect either the Snapdragon 8 Gen 1 or Exynos 2200 chipset depending on region, coupled possibly with the same RAM and storage amounts as the S21 range. That would mean up to 16GB of RAM and 512GB of storage in the Ultra model, or 8GB of RAM and up to 256GB of storage in the other models. We've seen a recent report hinting at as much as 1TB of storage for the S22 Ultra, mind.
Battery: Leaks point to a 3,700mAh battery in the S22, 4,500mAh in the S22 Plus, and 5,000mAh in the S22 Ultra. Other than the Ultra those would all be smaller than the batteries in the S21 range. Charging speed on the S22 Ultra might be improved though, possibly coming in at 45W.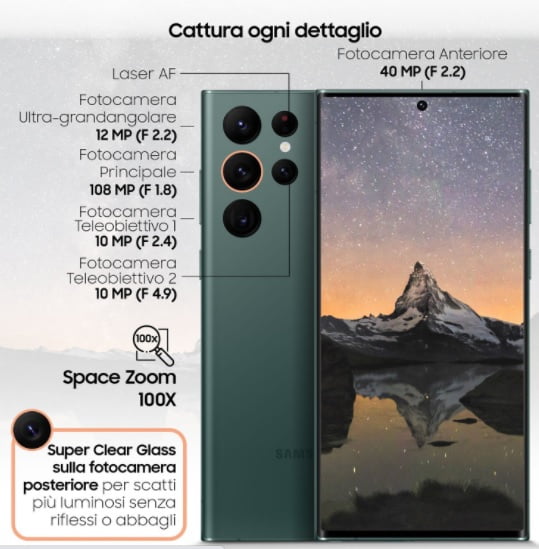 Samsung Galaxy S22: Latest News
The next Samsung Unpacked event is set for February 9, and that's almost certainly where we'll see the company reveal its new Galaxy S22 family of smartphones. We also expect to see other Galaxy devices, including the Samsung Galaxy Tab S8.
It'll be a fully virtual event, happening on video and in the Metaverse, and it's set to kick off at 10am ET / 7am PT / 3pm GMT (or 1am AEST on February 10) on February 9. If you'd like to watch for yourself, then head to our guide covering how to watch the Samsung Unpacked launch.
We don't yet know for certain when the Samsung Galaxy S22s release date is set for, but a leak has suggested it'll be on shop shelves on February 24. That would make sense as Samsung often leaves two weeks in-between revealing devices and putting them on sale.
For example, 2021's Samsung galaxy S21 series was revealed on January 14 of that year and it was then on sale from January 29.
That said, a more recent leak has pointed to February 25, and said that only the Galaxy S22 Ultra will go on sale then, with supply chain issues meaning that the other two models won't ship until March 11 – though every model will apparently be up for pre-order on February 9. These dates have also now been put forward by a Polish retailer.
So there's a bit of disagreement, and we'll likely have to wait until the big reveal event to officially learn when these phones will go on sale.
Whenever it goes on sale though you might want to get your order in fast, especially if you're after an S22 Ultra, as a leak suggests delivery of these could take up to three months due to high demand.
SAMSUNG GALAXY S22 PRICE
So far we don't know anything for sure about the price of the Samsung Galaxy S22 range, but one leak suggests the standard S22 could start at $899 (roughly £660 / AU$1,245), the Galaxy S22 Plus could start at $1,099 (around £805 / AU$1,525), and the Samsung Galaxy S22 Ultra could start at $1,299 (approximately £955 / AU$1,800).
For reference, the Samsung Galaxy S21 started at $799 / £769 / AU$1,249, the S21 Plus started at $999 / £949 / AU$1,549, and the S21 Ultra started at $1,199 / £1,149 / AU$1,849.
So if the leak above is right then each model will be $100 more than their predecessor in the US, with similar price rises likely elsewhere.
More recently we've heard that the European pricing will be €849 for the S22, €1,049 for the S22 Plus, and €1,249 for the S22 Ultra. Those match the starting prices for the Galaxy S21, and we've heard these prices more than once now.
| | | | |
| --- | --- | --- | --- |
| Samsung Galaxy S22 | $899 | About £660 | About AU$1,245 |
| Samsung Galaxy S22 Plus | $1,099 | About £805 | About AU$1,525 |
| Samsung Galaxy S22 Ultra | $1,299 | About £955 | About AU$1,800 |