LG Aristo 3 Basic Intro and Design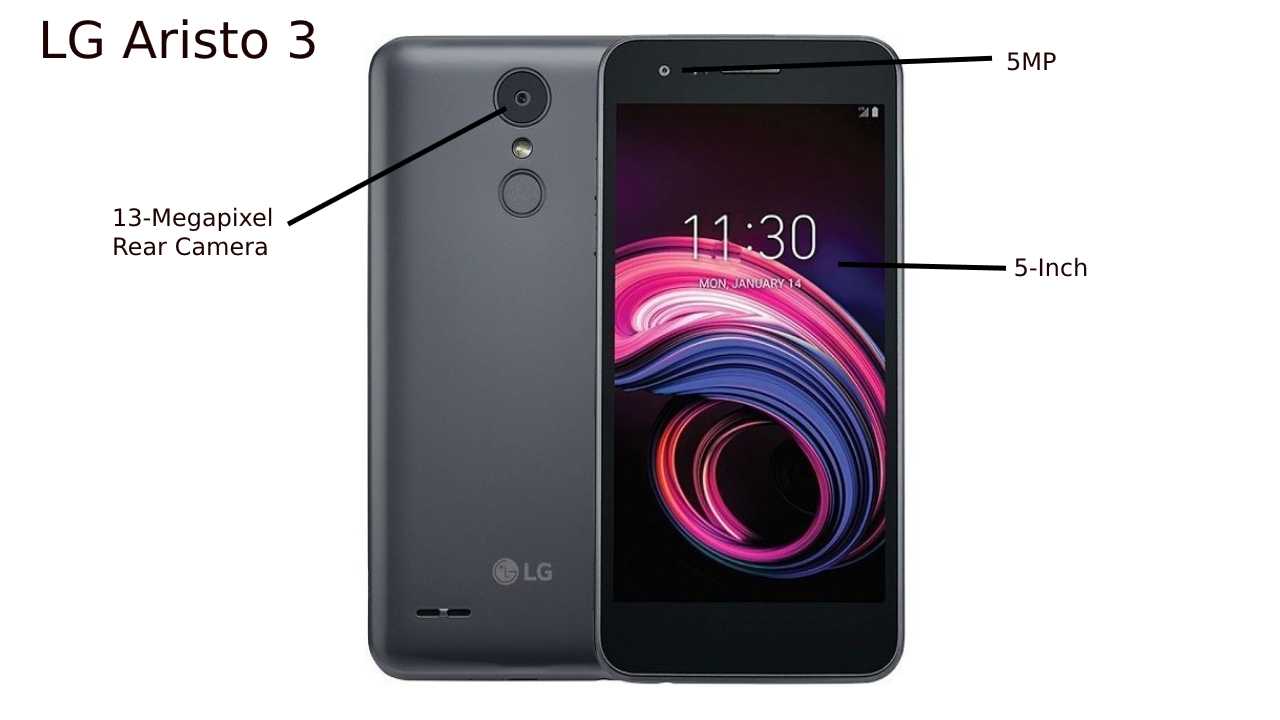 Hey, guys, this is going to be a review of the LG Aristo 3. I have been using this for a little bit, and I'm going to give
a full review of it. And if it is a pretty good phone or not so first things let's go over to its overall design of the phone. Of plastic and it is pretty expected at this price point. And it's a pretty lovely plastic it feels nice feels smooth it's hard plastic. It's not a soft or anything, so it feels pretty generic inexpensive.
You know this is an affordable phone, and on the side, it has this kind of metallic look. But it still and feels like plastic. And there's no denying and that the volume buttons are perfect. I would say it's they're not like remarkable, but they are pretty tactile. The power button is in the back, and this might seem like a fingerprint scanner. But it's not a fingerprint scanner it's simply a power button.
Headphone jack and there is a micro USB cable slot, so it doesn't use USB see, and there's also
a microphone. So LG Aristo 3 no expandable storage or anything but it does have a nice headphone jack. Nowadays they're more expensive phones and not to have headphone jacks.
LG Aristo 3: Display
The displays an alright it's okay display it's not remarkable anything it is there pretty viewable. I would say for this price point. It is fair. I'm pretty cent or dollar the screen gets relatively bright, but the quality of the screen
could be a little bit better. It is pretty low resolution as it is 720p and it's you can tell that it is
720p from the just a simple. The speed and the smooth fluidity of the LG Aristo 3 it's pretty good I'll say
this isn't going to match the top flagship phones. Of twenty-eight twenty nineteen or anything like a
mid-range.
Well, like normal web browsing, you know, Instagram viewing shouldn't have too much. I mean it does start are a little bit like occasionally, and that's only when you have a lot of apps running. Or if you're doing like heavy tasks like gaming. But it's pretty good, and the LG skin on top of it isn't as bad. I thought it would be it's not my favourite,e especially the Settings app needs a lot of work because I do not like how the layout you could change it. But that's still pretty messy.
LG Aristo 3: Battery and Slots
It's pretty smooth the battery life on this thing is also good. You should be able to kind of fold an of use because it has a low power processor. And it also has a smaller resolution screen which will lose use up less battery it has 2410 milliamps of battery. There is a SIM card slot, and there is a removable SD card slot so you can fit extra storage. Which is very useful sometimes.
LG Aristo 3: Camera
So let's get into the camera now because the camera is also an essential aspect of the phone. In LG Aristo 3 have a 13MP face Detection instant focus camera. You will never miss a moment—Snap professional-looking selfies in Portrait Mode with the 5MP front-facing camera. Know this is another place where I don't like the LG Aristo 3 is the camera is slow. So that was one of the things that bummed about the camera quality, or I mean the camera speed, but the camera app is excellent.
And zooming zoom out which was pretty nice to see and it also all kinds of modes right there. You can use the selfie camera for other stuff, so that's good. Now overall it's a good phone overall but when I recommend it to people for this price. The point I wouldn't because there are other better options to get and the overall design of this LG Aristo 3 phone and just the lighting display. I think it is one of the main reasons, so speed and everything is
pretty good. I don't say pretty good.
Verdict
The camera is you know like definitely shouldn't expect much out of the camera from this phone of these
price points, so about the camera and more disappointed about the overall design and it's not a good looking phone to look. Honestly, it's just a very traditional phone that looks like a conventional phone, and
it also has a very thick bezel width phone.
The Review
LG Aristo 3
LG Aristo 3 specifications include a 5-inch display with 720 x 1280 pixels resolution, 13-megapixel rear camera and 425 Snapdragon processor with 2GB RAM, and 2500 mAh battery.
PROS
Design
Strong battery life
Review Breakdown
Design

0

Display

0

Camera

0

Battery

0