Do you want to find the password of connected wifi in your or someone else's computer, if yes! So down Follow the steps mentioned. How to know wifi password
1. First of all do it on the network icon in your computer.
2. Now do it at the Open network and Sharing center.
3. Now go to Connection and tap on wifi. And Popup option in Wireless Properties Tax .
4. Now go to Security and click on Show Characters. Now you need your connected wifi Password will be known.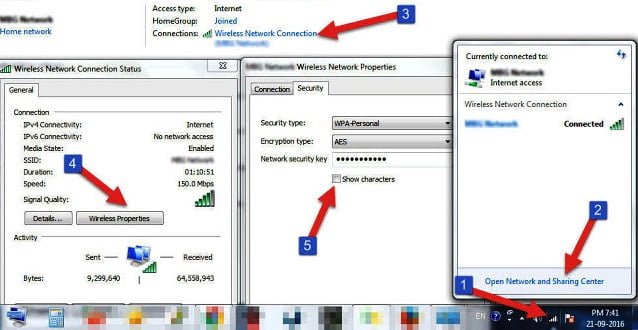 For Windows 10,12,16,2019