Today we are discussing where I find Gameloop offline installer download. As you all know that both PUBG Mobile and PUBG Lite has stopped working from 30th October. The move comes nearly two months after the central government banned 220 Chinese apps. Including the popular PUBG Mobile and PUBG Mobile Lite. Battle Royale Games – PUBG Mobile and PUBG Mobile Lite both have stopped working.
Now that PUBG Mobile has been banned in India. Users are wondering whether the PUBG Mobile PC emulator, Gameloop, has been banned or not. The reason behind this is simple; Users now want to play pubg mobile call of duty mobile. So today we are going to tell some alternative way to do this. You must have heard the name of Gameloop Emulator, if you have not heard, then we will tell you about it.
What is Gameloop Emulator?
GameLoop (also known as TencentGameAssistant) is an Android emulator software developed by Tencent to help you play some of the best Android games with ease: PUBG Mobile, Arena of Valor, Cyber ​​Hunter, Clash Royale and more. Who supports this!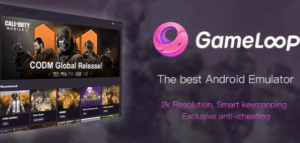 The emulator is made available in multiple languages. however the menu system is so intuitive that you can install any game in it and execute it without knowing the emulation or virtualization stuff. In fact, once installed, the emulator can automatically start playing the game.
Once GameLoop is installed, all you have to do is click on it to witness the magic of Tencent Gaming. The game will launch and you can check out how all the controls are configured completely intuitively as if it were a PC game. So that you can save yourself the trouble of mapping them. You'll find a default mapping system for your controls that you set up with the keyboard and mouse controls. Everything is already configured and ready so you can just play. It's very easy.
GameLoop is an excellent Android virtualization software tool created by Tencent specifically for games. Its compatibility and performance are incredible. It is one of the top Android virtualization tools on the market.
Gameloop banned in India?
As of now, Gameloop emulator is working in India. However, it is a Chinese-origin retail company. Which is owned by Tencent Gaming. So, it actually has some strong ties with China.
As of now, the Indian government has not banned Gameloop. However, you cannot play restricted games like PUBG Mobile or PUBG Mobile Lite through Gameloop. Because its server has been blocked in India.
Gameloop offline installer Download Latest Version for PC in 2021 (FREE)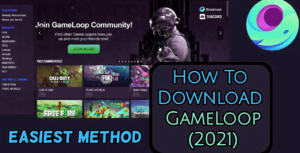 If you also want to download gameloop offline installer, then we are giving you a simple link below. From where you can download gameloop offline installer. why I know that many users share installer with each other. So that he can install it without internet.

Technical details of Gameloop Emulator
Title: GameLoop 11.0.1677.224
Supported OS: Windows 7, Windows 8, Windows 10
Supported Language: English, Portuguese, Turkish, Chinese, Russian.
Category: Android Emulator
License: Free
Platform: Windows
After installing it, you can play many games in it. Like Garena Free Fire, Call of Duty Mobile, there are many games that you can play with its help.
Top 10 Most Realistic Game 2021
Best Gaming Laptop in India 2020