How to install or use Chrome extensions in android mobile? Will you be looking for it today? That how to install Extension / Add-ons for Mobile Phone? Such as: – The plugin (extension) is installed in the Chrome browser or Mozilla Firefox, Internet browser. Which is the same Internet browser for Android or TBAB users? In which extensions can also be implemented. What is a Chrome Extension? With the Chrome extension, you can use advanced features and tools. Without a computer, you can use the extension on a mobile phone without a laptop.
Google Chrome is the world's most popular browser. And the Chrome Web Store is the most popular browser utility store. The desktop version of Google Chrome has thousands of extensions to enhance your browsing. But Google doesn't have any such support for Chrome Web Store. For Android browser however, if you want to install and use Chrome extensions on your Android device. There is a workaround you will need an alternative to the official Chrome browser So let's see how to install Chrome extensions on Android
How to install a Chrome extension in android mobile?
Kiwi browser is based on the chromium project. That chrome itself is based upon unlike chrome on Android Kiwi browser supports the installation of Chrome extensions.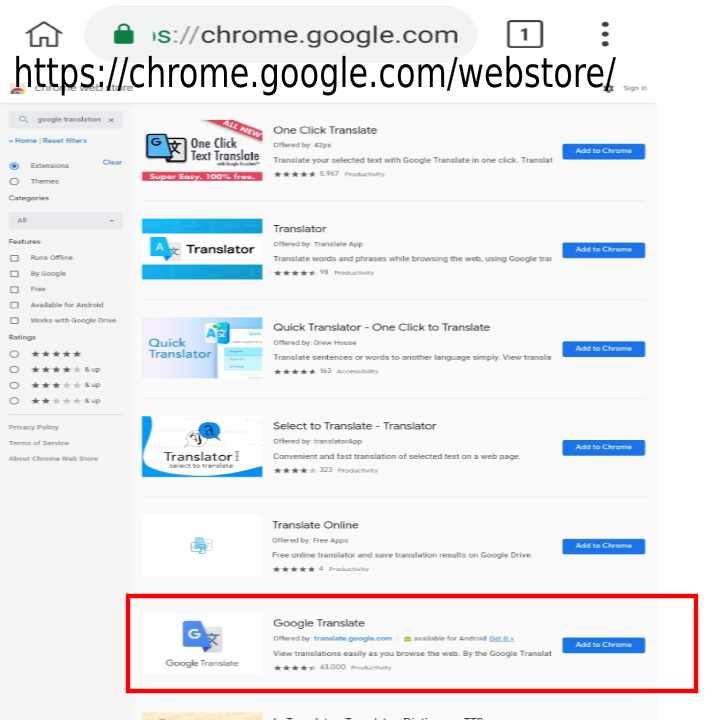 Once installed open the app and head to the Chrome Web Store the installation process for extensions is the same as it is on your desktop search for an extension you want to install once you have found it click the add to Chrome button next to it once Kiwi browser.
installs the extension it'll appear on the extension page on this page you can manage your extensions you can disable extensions or remove them from your browser
How to Use Chrome Extensions in Android Mobile?
Now the point is, how do you use Chrome Extensions in the android Internet browser? We will also learn how to use it. Let's start with – How to use Extension in Phone? Installed the "Google Translate" Extension in Mobile. He told the demo above. Similarly, you can search and install other Extensions. And you can use it.
Now you are thinking, how will you use Extension in Mobile? I am teaching you how to use google translate. Those who can understand and use other extensions.
First of all, open the Kiwi browser. 
Click on 3 Dot. Then extension will be written. Touch on it
After that you can see installed extension like google translate you can use or remove
We have taught you how to use google translate. Which are a type of extension? This is very useful for translate. In this way, more extensions are available. Which  for different things? Here we have also talked about the Best Chrome Extension, which will be useful for you.