What is Android TV?
The Android TV Box is a type of small computer that can be plugged into any TV and provides the user with the ability to stream local and online content.
As we all know Android is a famous operating system that runs on many phones and tablets. It gives a very large app library in the form of an Android box. In which any type of app can be downloaded, installed, and more from the Google Play Store and can work from a standard computer streaming video to writing emails.
This device with an Android operating system installed. This is an improved version of Smart TV that you can run like a smartphone. You can do many things on this TV.
Youtube can watch Netflix videos and movies.
I can read websites or blogs.
It can use the Android app.
The most popular Android games can play.
We can do a Voice search feature.
Watch live TV channel programs.
External sound devices can connect and play.
How to convert your TV to Android TV?
Friends Android TV is very expensive, but today we are telling you in this post how you can play your ordinary TV on Android . Yes, friends, Andriod device is available in the market for this, a lot of company has made it.
This device looks like a setup box. You can easily replace it by connecting it to your normal TV's HDMI port. It is being found on Amazon, which has been purchased by thousands of people so far.
Difference between Smart TV and Android TV
Difference between Smart TV and Android TV Today, we will talk about Standard TV, Smart TV, and Android TV, which is the difference between them and how it is different from each other. If you or a friend or a relative of yours is thinking of getting TV, then you should know what is the difference between them. So that it is easy for you to choose one of them because many people think that there are smart TVs and Android TVs. Same, but there are some differences between them, so let's know what is the difference between Standard TV, Smart TV and Android TV
What is smart TV?
Smart TV is becoming very popular nowadays, and now you can buy smart TV at a meager price. In Smart TV, you get all the features of a standard TV. As such, you can add a setup box and pen drive to them. You can connect smart TVs to the internet, and in these, you also get some applications like YouTube, Netflix, Hotstar, and Amazon Prime Video (YouTube, Netflix, Hotstar, Amazon Prime Video).
The ones you can connect and stream. Apart from this, the feature of the cast screen is also available in many smart TVs, so that we can watch our mobile screen directly in smart TV. Which means that the content that is playing in your mobile, you can also watch it on TV. If you are thinking about getting a Smart TV, then keep in mind that you can enjoy Smart TV only when you have a good internet connection.
What is Android TV?

If you talk about TV Box, then it is also a smart TV but there are differences. On Android TV, you get slightly more features than Smart TV. Explain that TV Box which works on the Android operating system (Android OS).not only features applications like YouTube, Netflix, Hotstar as well as Goggle Play Store. You can install more apps and games on them. Google Assistant support is also available on A TV Box, now it has the advantage that you can reduce the volume through voice commands. You can change the channel with weather information, general knowledge; you can search for many related things. In addition to the Internet, the feature of Google Chrome Cast is available on TV Box, which allows us to view our mobile phone on the TV screen. Updates are also available on Android TV.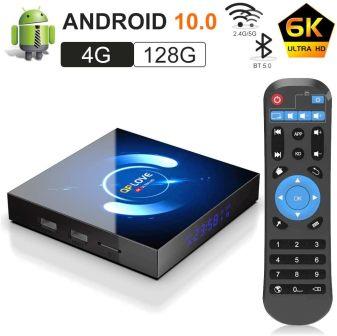 What is standard tv?
Our standard TV is a basic TV in which we can watch multiple TV channels through the setup box. Also, this TV comes with HD Ready, Full HD, and 4K display panel. Also, they have some other features such as they have a USB port. In which you can play audio, video, and images by inserting a memory card or pen drive. These have HDMI ports, from which you can connect external devices such as computers.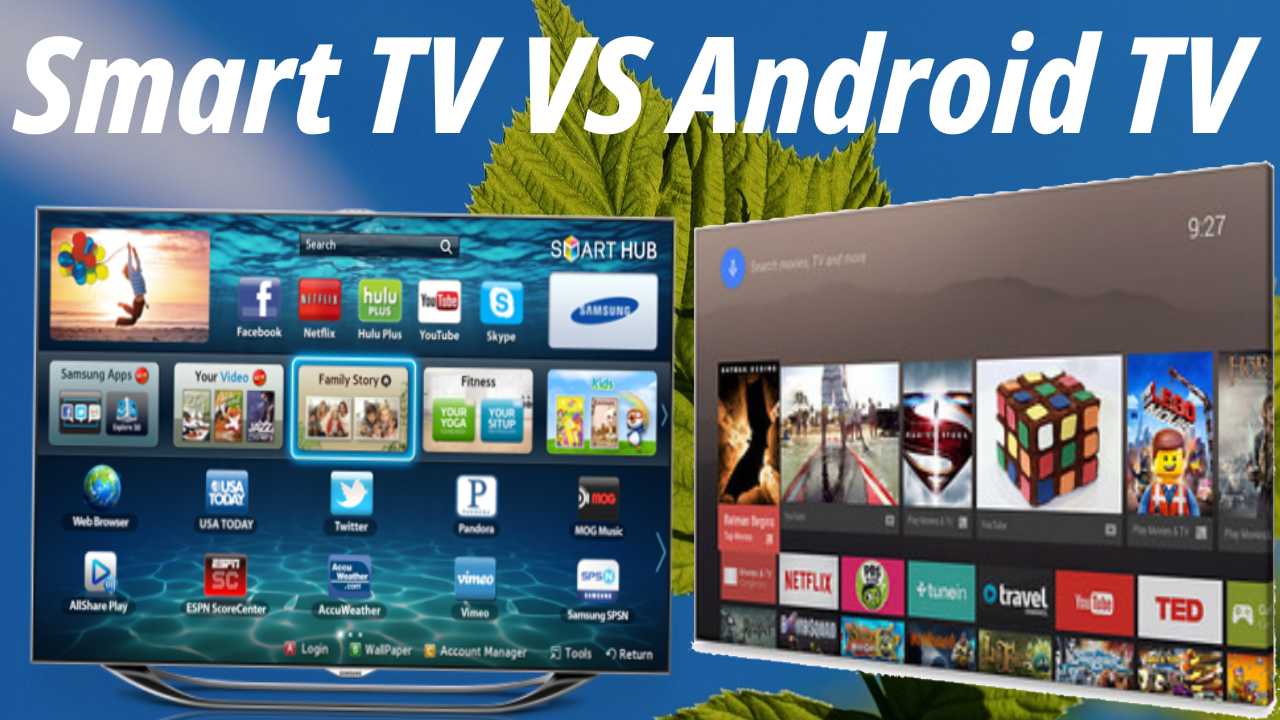 What is the difference Smart TV and Android TV?
Smart TV and Android TV have different operating systems. Android TV has an Android operating system while Smart TV has an operating system by brand.
In Smart TV, you can use only a limited number of applications. At the same time, Android TV can install many apps.
On TV Box, you get features like Play Store and Google Assistant. Whereas in Smart TV you do not have this facility. The advantage of being a Google Assistant is that there is a lot of typing problems with the remote, with the help of this you can type by speaking.
There is an update problem with Smart TV, Earth TV does not have Earth updates available, while Android TV has updates available.
In Smart TV, you can also get the option to install the application separately, and it also depends on the TV manufacturer. In contrast, on TV Box, you get the Play Store facility so that you can install the apps.
Best 15 Android TV Boxes
THE AMAZON FIRE TV STICK
Amazon Fire TV Streaming Media Player
SkyStream TWO Streaming Media Player
NVIDIA SHIELD TV
MINIX NEO U1
MATRICOM G-BOX Q3
ZIDOO H6 PRO
REVEAL MEDIA TV TUNER
THE EZ-STREAM T18
Q-BOX 4K
ROKU ULTRA 2017
THE T95Z PLUS
YOKA KB2 PRO TV
DOLAMEE D5
XIAOMI MI ANDROID BOX
If you want to buy TV Box Cheap Price Click Here.