Since last night, I haven't been able use the new friends list. Every time I open Steam, it attempts to connect but fails. This leaves me with this message steam friends network unreachable. It's not my internet. I use the same connection to post this message. My friend is also connected to the same network and it works fine for him.
I have tried multiple times to restart steam. and i restarted my computer. But that didn't make any difference.
Steam attempts to connect friends networks when you log in. However, it fails. The following error message will appear:
HOW TO FIX FRIENDS NETWORK UNREACHABLE ERROR
This could indicate that your local network or Steam Friends servers have gone down.
RETRY CONNECTION
You are not able to access Steam friends network because of an error message from Steam Friends. Friends This is quite annoying. How can I fix the Steam friends network error?
Here are some of the top solutions after analyzing many posts about how to fix the unreachable steam friends network error. The following solutions will help you fix the steam friends network unavailable error.
 1- Change Steam properties to fix steam friends network unreachable error
So if you facing same issue, then don't lose hope because, according to some user reviews, this way to fix the issue of Steam being able to access your friends' networks is to change Steam properties. Follow the below steps.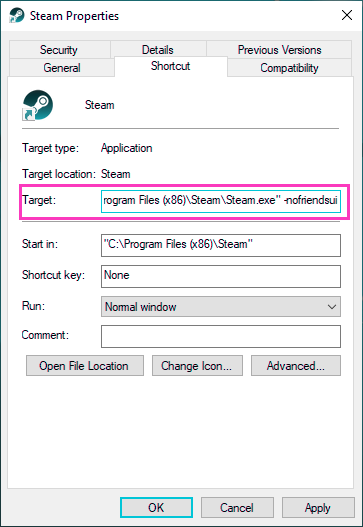 So First of all, right-click on Steam Shortcut and then click on

"

Properties

"

 from the Content menu.

And Add "

nofriendsui

" to the selected window.

Now click on

Apply then OK.

"

Here's the example:- 

"

C: \ Program Files (x86) \ Steam \ Steam.exe"

-nofriendsui

Now If adding –nofriendsui doesn't help, then add with"-nofriendsui -nochatui" to the target location and save the settings, After try.
2- Steam Web Browser: Delete cookies
Some users reported that the Steam friend network unavailable error was caused by cookies in the Steam browser. This cache can sometimes get corrupted and cause problems. They also deleted all cookies and web caches. You can give it a shot.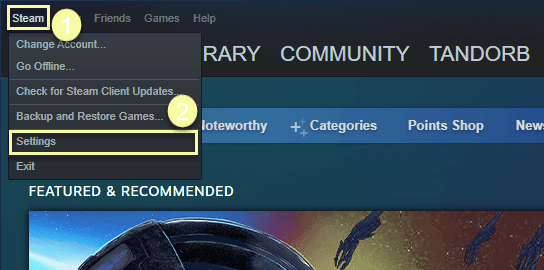 You can follow these steps if you don't know the best way to delete all cookies from the steam browser.
Start the Steam client on your computer.
Click Steam in the top toolbar and select

Settings

Select the drop-down menu.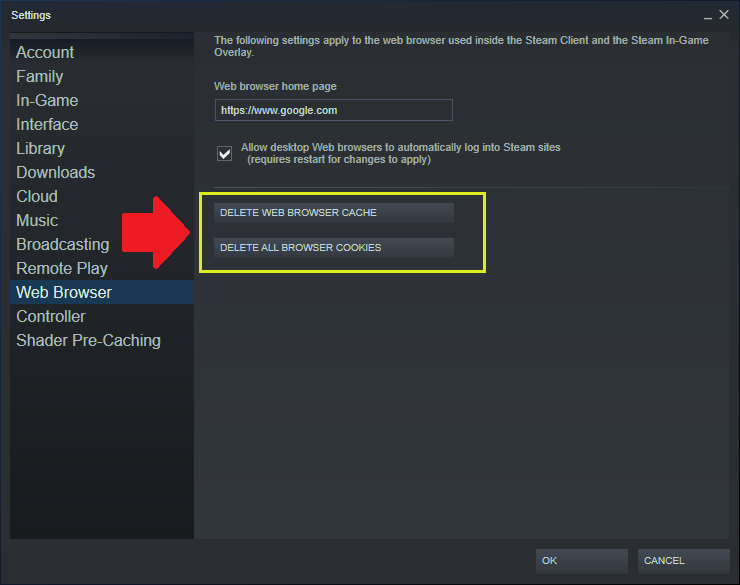 Navigate to

Web Browser

Section.

 

Next, click the

Web Browser Cache Cancelled

And

All web browser cookies must be deleted

Buttons
Check above picture, The Steam friends network unreachable error can be fixed by clearing the Steam web browser caches and cookies. If this does not work, you can try the next step.
3- Updating your network adapter driver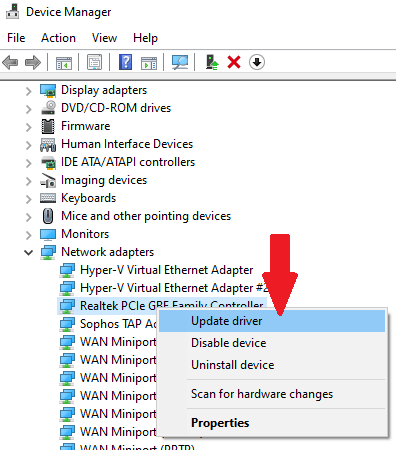 Network adapter drivers are a piece software that is crucial to the communication between your computer system and your network adapter. You may experience unstable or poor internet if the network adapter driver fails, is corrupted, or is not up-to-date. Friends Network Unreachable Error To resolve the problem, you will need to update your network adapter drivers.
4- Steam Beta Programs: Join or leave
Steam Beta is a program/mode that players can opt in to and test out new game and client updates, before they go live. It is intended to be used as a testing program and could have bugs that cause the friend list loading problem. In other cases, the glitch is only present in the official version.
You can also try switching to the other mode to see if that helps your friends.
Here are the steps to join or leave Steam Beta programs
Sign in to Steam after you launch it.

Click

Steam

>

Settings

.

Choose

Account

Click here to go to the Beta participation section.

Change…

.

Choose an option to change your participation status in the window that opens.

 

Click Next

OK

.

Get out of Steam

Start Steam to check if your friends are available.

 

Congratulations if your friends list is accessible.

 

Please try again if the error persists.
5- Slow Or unstable Internet Connection
If none of these solutions work, it could be a problem with your internet connection. The Steam app can pop errors if it has slow or unstable internet connections. Take an online speed test to verify that the internet is functioning properly. If you have a problem with your internet connection, you may need to contact your ISP.
That the problem is not your fault but rather the Steam servers. It is better to wait for the Steam servers to fix the problem. It usually takes less than two days.
We hope this guide helped you to solve the problem. If you have any questions, please comment below. If you have any other solutions, please let us know.
---
How To Fix Input Signal Out Of Range
How to Fix | Sim Not Provisioned MM#2