In a tech-savvy era where our lives seem to revolve around smartphones, finding the perfect balance between performance, affordability, and functionality is a delightful surprise. Enter the "Moto G8 Power Lite" – a true contender in the mid-range smartphone market that's bound to turn some heads.
Power to Keep You Going
First things first, let's talk about the battery. That seems to last almost as long as your enthusiasm for using it. The Moto G8  boasts a massive battery life that will easily outlast your busy day. Whether you're hopping between meetings, streaming your favorite tunes. Or just indulging in some mobile gaming, this phone has the power to keep up.
Designed for Convenience
With its 6.5-inch IPS LCD display, the Moto G8 Power offers a visual experience that's not only big but also stunningly crisp and clear. Reading emails, browsing social media, or watching cat videos – everything just seems more vibrant on this display.
Camera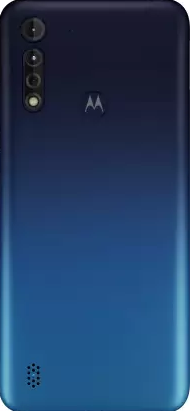 Smartphones have become our go-to cameras, and the Moto G8 Power Lite doesn't disappoint. Equipped with a triple-camera setup featuring a 16MP main sensor, a 2MP macro len
s, and a 2MP depth sensor, it allows you to capture a variety of scenes with just the right amount of detail and depth. Whether it's a breathtaking landscape or your friend's goofy dance at a party, you're covered.
Performance
Running on an efficient MediaTek Helio P35 chipset with 4GB of RAM, the Moto G8 Power Lite ensures that your daily tasks, from checking emails to multitasking between apps, are sm
ooth and lag-free. The phone's optimization with Android 10 adds an extra layer of fluidity to the overall experience.
A Splash of Color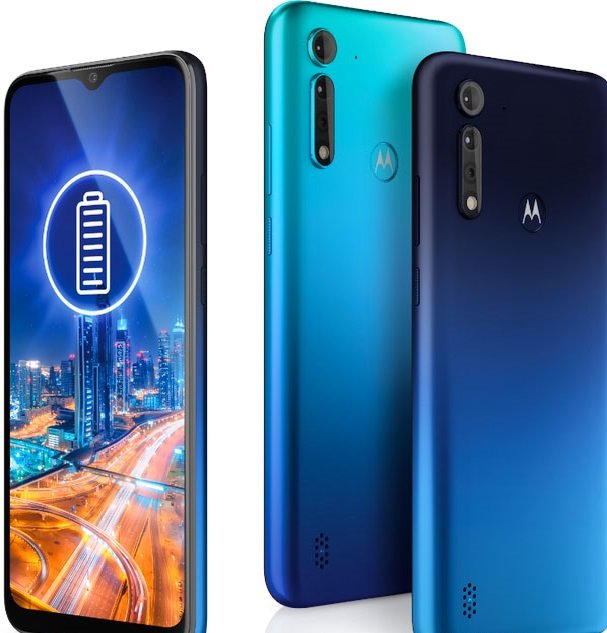 The Moto G8 Power Lite isn't just a powerhouse; it's also a style statement. Available in vibrant colors, it lets you flaunt your personality. And the fingerprint sensor discreetly positioned at the back not only adds security but also adds a touch of convenience.
Final Thoughts
To sum it up, if you're on the hunt for a budget-friendly smartphone that doesn't compromise on performance, battery life, or camera capabilities, the Moto G8 Power Lite is here to steal the s
how. It's designed to accompany you through your day, capture life's best moments, and make you look good while doing it.
So, whether you're a busy professional, a social media aficionado, or just someone who appreciates a reliable smartphone that understands your needs, the Moto G8 Power Lite might just be your perfect match.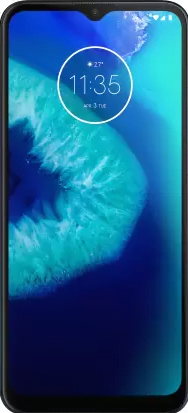 Moto g8 specification
| Feature | Moto G8 Power Lite |
| --- | --- |
| Display 📱 | 6.5-inch IPS LCD |
| Operating System 📋 | Android 10 |
| Main Camera 📷 | 16MP primary |
| | 2MP macro |
| | 2MP depth |
| Front Camera 🤳 | 8MP |
| Processor ⚙️ | MediaTek Helio P35 |
| RAM 💾 | 4GB |
| Storage 💽 | (Internal) 64GB |
| Battery 🔋 | Long-lasting |
| | 5000mAh |
| Special Features 🌟 | Fingerprint sensor |
| | Vibrant color options |
| Connectivity 📡 | 4G LTE, Wi-Fi, Bluetooth |
| | USB Type-C |
| | 3.5mm headphone jack |
The Review
Motorola Moto G8 Power Lite
Motorola Moto G8 Power Lite smartphone from Motorola takes advantage of a 2.3 GHz octa-core processor and about 4 GB of RAM to offer you lag-free smartphone performance. This phone even has a 5000-mAh battery that delivers a runtime of up to 2 days once it is fully charged, so you can make the most of its 16.51-centimeter (6.5) Max Vision HD+ display by watching movies, playing games, and much more.
PROS
Decent and solid budget smartphone. Good features supported by a decent helio p35 processor as well
Motorola Moto G8 Power Lite supports Compass sensor.
Yes, both SIM supports 4G network at the same time.
CONS
Placed speaker grill on the back
No, OIS is not supported on Motorola Moto G8 Power Lite
Weak Mediatek CPU
No match for the Moto G8
Review Breakdown
Moto G8 Power Lite supports AI video beautification

0

Motorola Moto G8 Power Lite supports split screen feature.

0

Speaker performs very well. Sound is loud and clear.

0