Washing a Tesla, or any other car, requires careful attention to detail to ensure you maintain its appearance and protect its finish. Here are the full details on how to wash a Tesla.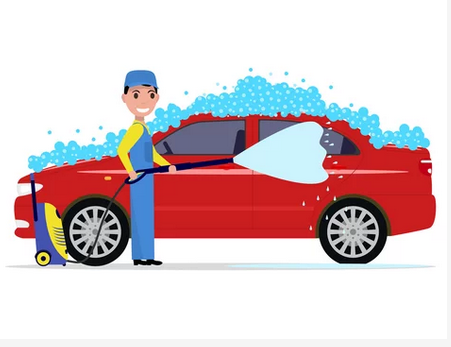 Materials and Supplies For Car Wash Full Detail
Car Wash Soap: Choose a quality car wash soap to ensure it's gentle on your Tesla's paint.
Two Buckets: One for soapy water and one for rinsing your wash mitt or sponge.
Wash Mitt or Sponge: Opt for a microfiber wash mitt or a soft sponge.
Grit Guards: These fit inside the buckets to trap dirt and prevent it from being reintroduced to your wash mitt.
Hose with a Nozzle: You'll need a hose with a spray nozzle for rinsing.
Microfiber Towels or Chamois: These are for drying your Tesla without scratching the paint.
Wheel Brush: Use a dedicated wheel brush to clean the wheels and rims.
Wheel Cleaner: Choose a wheel cleaner suitable for your Tesla's wheel type.
Detailing Clay and Clay Lubricant (Optional): If your car has stubborn contaminants, you can use detailing clay.
Step-by-Step Guide.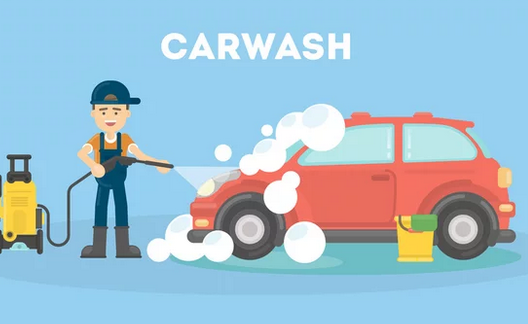 Preparation

Park your Tesla in a shaded area if possible to avoid soap drying too quickly in the sun.
Remove any loose dirt, leaves, or debris from the surface.

Rinse the Car

Start by rinsing your Tesla with a hose to remove surface dirt and debris. This helps prevent scratches during the wash.

Wheels First

Spray the wheels with wheel cleaner.
Use the wheel brush to scrub the wheels and rims thoroughly.
Rinse the wheels clean.

Two-Bucket Method

Fill one bucket with soapy water and the other with clean water.
Use grit guards in both buckets to trap dirt.

Washing

Start from the top and work your way down. This prevents dirty water from running down over clean areas.
Dip your wash mitt or sponge into the soapy water and wash a section of the car.
Rinse the mitt or sponge in the clean water bucket to remove dirt and grit.
Continue this process section by section until the entire car is clean.

Rinse

After washing, thoroughly rinse your Tesla with clean water using the hose.

Drying

Use microfiber towels or a chamois to gently dry the car. Pat it dry, avoiding harsh rubbing to prevent scratches.

Detailing Clay (Optional)

If you have stubborn contaminants like tar or tree sap, you can use detailing clay and clay lubricant to gently remove them. Follow the product's instructions.

Final Touches

You can use a quick detailer spray to add an extra layer of shine and protection if desired.

Tire Dressing (Optional)

Apply a suitable tire dressing to give your tires a fresh, glossy look.
Remember to always use the appropriate cleaning products and techniques to protect your Tesla's paint. Regular washing and maintenance will not only keep your car looking stunning but also preserve its value over time.
Car Wash & Detail at Home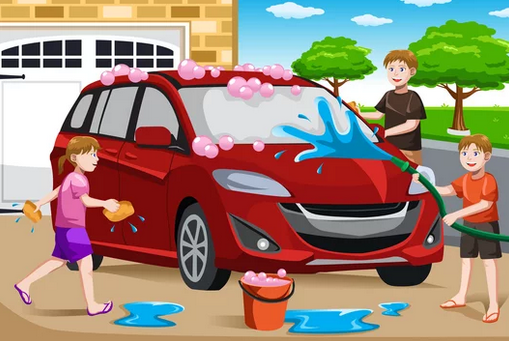 If you prefer a more hands-on approach to car care, consider giving your vehicle a full detail at home. Here's how:
Gather Supplies: Collect car wash soap, buckets, sponges or mitts, microfiber towels, wax, polish, and tire cleaner.
Preparation: Park your car in a shaded area to prevent soap and water from drying too quickly.
Wash Your Car: Follow a similar process as in the self-service car wash, starting with a pre-rinse and finishing with a thorough drying.
Detailing: Apply wax and polish to protect and enhance your car's shine. Clean and shine the tires for that extra touch.
Interior Detail: Don't forget to clean the interior, including vacuuming, wiping down surfaces, and conditioning the leather (if applicable).
Starting a Car Wash Business full Details.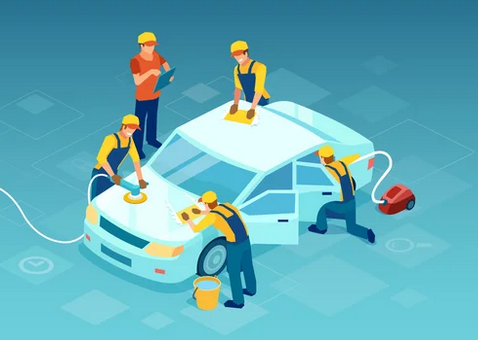 If you're passionate about car care and considering starting a car wash business, here's a brief overview of the process.
Market Research: Identify your target market and assess local competition.
Business Plan: Create a comprehensive business plan outlining your services, pricing, and financial projections.
Location: Choose a suitable location for your car wash, considering accessibility and visibility.
Legal Requirements: Register your business, obtain the necessary permits, and comply with environmental regulations.
Equipment and Supplies: Invest in quality car wash equipment, water recycling systems, and eco-friendly cleaning products.
Hiring and Training: Recruit and train staff to ensure high-quality service.
Marketing and Promotion: Develop a marketing strategy to attract customers, including a strong online presence and advertising campaigns.
Conclusion
Whether you're looking for tips on using a self-service car wash, performing a car wash and detail at home, or contemplating starting your own car wash business, these insights will help you achieve the best results for your vehicle or entrepreneurial endeavors. Your car deserves the royal treatment, and with the right knowledge and effort, you can keep it looking its best.