So today we are going to talk about 3 Red Ticks on WhatsApp, in today's time we all use WhatsApp. And you all know what a single tick means, what a double tick means and what it means when a double tick is blue.
And in such a situation, if you feel three ticks, that too in red color, then you may be shocked.
So today, we will now about the new WhatsApp update, which is becoming increasingly viral, what is 3 RED Ticks On WhatsApp. And is she going to read the massage government? So let us give you some information about 3 RED Ticks

at the University of WhatsApp, here we get to see new articles every day. And we think whether it was like this, for the last one or two days 3 RED Ticks On WhatsApp is trending a lot. And here it is about new IT rules. There are new IT rules, and there is no doubt about this. But here, it is written in the massage that is going viral. From now on, whichever massage you will do on WhatsApp, the entire look of the government is on it.The rule that is there now will be a single tick, so the message has gone double ticked, so the message has reached you. And if both of them turn blue, then your message has been read.
Viral News 3 Red Ticks On WhatsApp
But now the real story starts, if you come here with three blue ticks, then the government has read your message. And if two blue and one red tick together, then the government can take action against you. And here we have one blue and two red, so the screening of your data has started. If all three are red, then a case has been made against you.

Yes, is this joke going on? IT rules have been made to stop all these things. All those who spread WhatsApp on WhatsApp should be controlled. And here the fake news is going on in the name of the same rules. Like 3 RED Ticks On WhatsApp. What does it mean for the government to enter into one's personal life?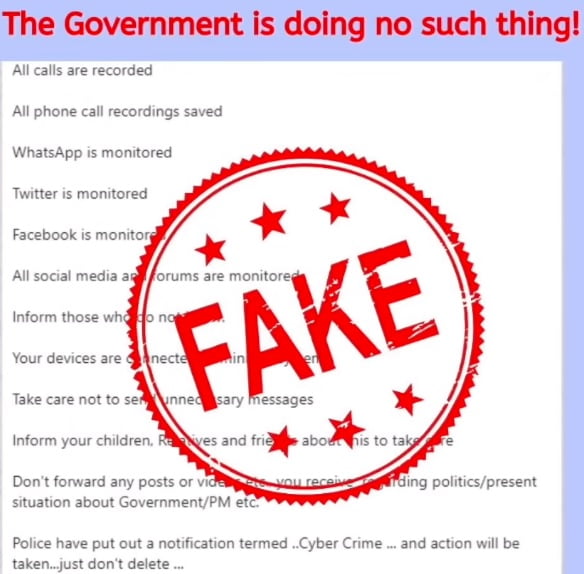 Here we come across such useless things and share them on social media, so please do not do it because it is fake. If a new IT rule comes, then WhatsApp will provide this news itself, then.
Our review revealed that 3 RED Ticks On WhatsApp is completely fake, and please do not share it.
How to Download WhatsApp Web? | Download WhatsApp Web for PC