Introduction
Are you in the market for a new smartphone that can keep up with your every need? Look no further than the Oppo Find N2 Flip! This sleek and stylish phone offers top-of-the-line features and technology that make it stand out from its competitors. From its impressive camera capabilities to its long-lasting battery life, there are plenty of reasons why you should consider adding this phone to your collection. In this blog post, we'll explore five specific reasons why the Oppo Find N2 Flip is worth investing in. So sit back, relax, and get ready to discover all the amazing things this phone has to offer!
The Design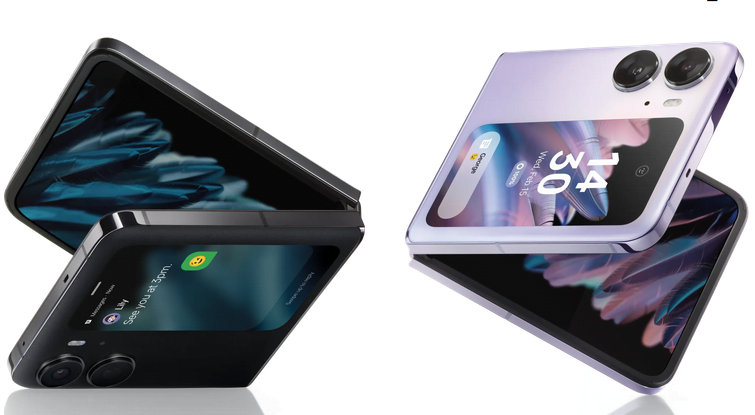 The Oppo Find N2 Flip is a great phone for a number of reasons, but the design is definitely one of its best features. The phone is made with a metal body and a glass which gives it a sleek and premium look. The bezels around the screen are extremely thin, which makes the phone look even more modern. The fingerprint sensor is located on the back of the phone, making it easy to unlock the device with just a touch.
The Specifications
The OPPO Find N2 Flip utilises the mighty MediaTek Dimensity 9000+. This 4nm processor delivers a powerful CPU performance, alongside a range of enhancements like AI-powered Variable Rate Shading and Frame Rate Smoothening for an optimised gaming experience. With its single 3.2GHz Cortex X2 core combined with three 2.85GHz Cortex A710 cores and four Cortex A510 cores, the device is able to optimise processing demands while maintaining excellent battery life through efficient resource assignment.
The Software
Assuming that you're looking for a new phone and are considering the Oppo Find N Flip, here are some things to keep in mind about the software:
The operating system runs Android 13 and offers a variety of design-led changes to boost productivity. ColorOS 13 features AI enhancements to help users manage meetings, optimize networks, and handle distractions better.
-One of the key selling points of Oppo phones is their user interface, which is heavily customized but still based on Android. If you're someone who likes a lot of customization options and a fresh look, then you'll definitely want to check out Oppo's UI.
-Oppo also offers a number of its own apps and services, including an app store, music player, and more.
In short, the software on the Oppo Find N Flip is solid and should offer everything you need from a smartphone. Whether or not it's the right phone for you will ultimately come down to your personal preferences.
The Camera
High-resolution camera sensors with the in-house 'MariSilicon X NPU' and Hasselblad's natural colour tones, the OPPO Find N2 Flip brings flagship-level cameras to a foldable form factor.
With its 50MP Sony IMX890 sensor's omni-directional intelligent focusing, nearby subjects appear sharp while backgrounds appear soft, and photos look textured, dynamic, and detailed.
For 4K videography, the camera supports hardware-level DOL-HDR that simultaneously captures short and long-exposure photos. A short-exposure video capture does not overexposure the brightest parts, whereas a long-exposure video capture packs more detail from the darkest parts. OPPO's MariSilicon X NPU is used to combine these captures to create a more detailed video in low light.
The device comes with an 8MP ultra-wide Sony IMX355 rear snapper with an expansive field of view that is perfect for photos and videos. In addition, there's a 32MP Sony IMX709 front camera.
Conclusion
In conclusion, the Oppo Find N2 Flip offers a lot of great features that make it stand out from other flip phones on the market. It has a large display and an AI-powered quad camera system so you can capture stunning photos and videos with ease. Plus, its long-lasting battery will keep you connected throughout the day without having to worry about running out of power. With all these amazing benefits, investing in one of these impressive devices would be a smart way for anyone who's looking for an affordable yet functional smartphone to go.